According to the survey, 80% of women have not bought the bras they need, including sports bras. This means that you will still feel uncomfortable, and your chest will still be in danger of deformation in the constant shaking. A good sports bra will be more expensive, but it is worth the investment.
How to choose a bra that is suitable for sports? You must remember the following 8 points:


Make Sure The Bra Strap Fits Tightly
Apart from the cup, the bra strap is the most important part of the sports bra. Many women focus on the size and cup shape when choosing sports bras, but the real support comes from the bra straps that embrace the ribs, which provide nearly 90% of the effective support. Therefore, the straps of sports bras need to fit tightly to minimize the possibility of slack. When you choose a custom sports bra, choose a bra strap that is slightly tighter than the daily bra strap to make sure it will fit your chest flatly and will not move up your back.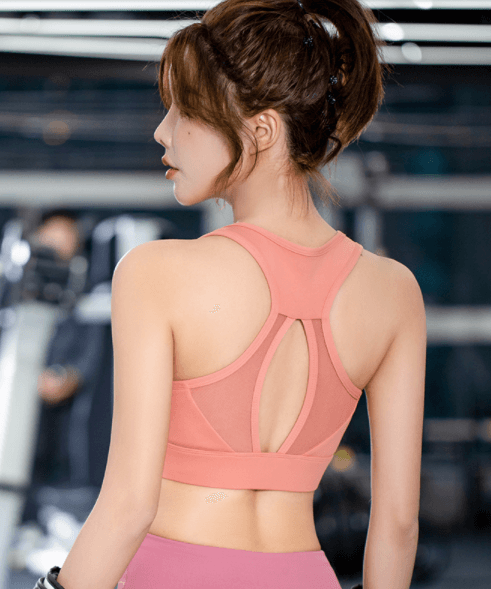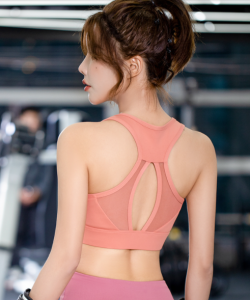 Don't Buy The Wrong Size
As mentioned earlier, 80% of women wear the wrong bra, unless you are a small part of the enlightened. When women choose sports bras, many people habitually choose a size smaller, thinking that this can better fix the chest. But the reality is not as good as imagined. Maybe at first you think it's acceptable, but after sweating and your body temperature rises, this will be an unbearable experience for you.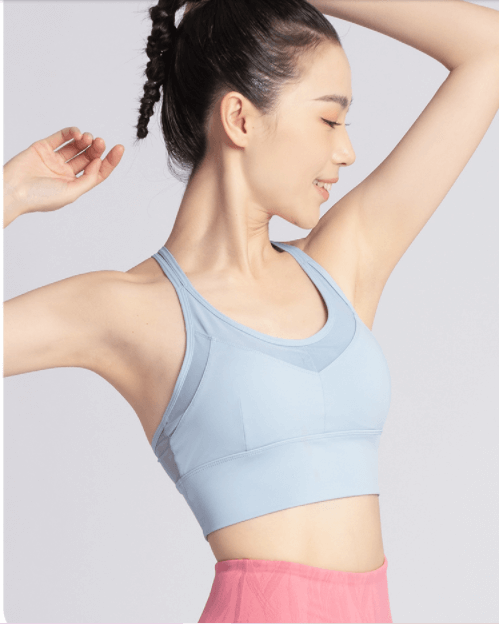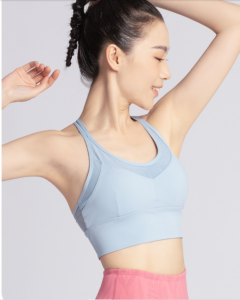 Moreover, a sports bra that is too tight is likely to cause inflammation and cause pain. On the other hand, if you wear a sports bra that is too loose, your breast tissue is still at risk of damage, especially during high-intensity exercise. A sports bra that is too loose cannot fix the breasts, and the friction between the breast and the sports bra can easily cause skin damage. Therefore, the size must be correct. Don't choose S, M, L size roughly, try to be close to the normal bust.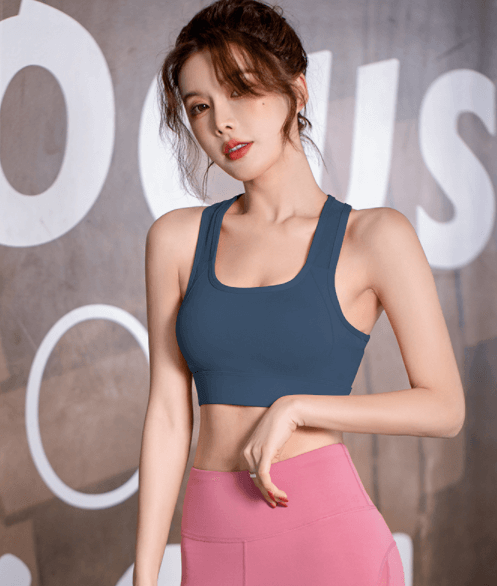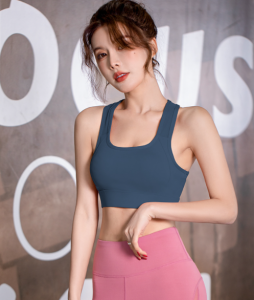 Wrapped Vs.Compressed
There are two types of sports bras: wrapped and compressed. Compression sports bras are familiar to most women, and your breasts are squeezed tightly into the body with no gaps. The wrapped type allows each breast to remain independent in its own cup. Although compression sports bras are more popular, they mainly retract your chest, while wrap-around bras provide you with the greatest amount of support. The general compression sports bra is suitable for women with A and B cups, while the wrapped sports bra is suitable for women with C cup and above.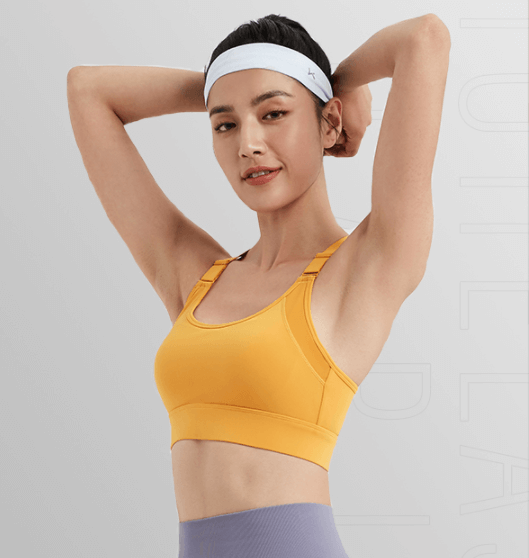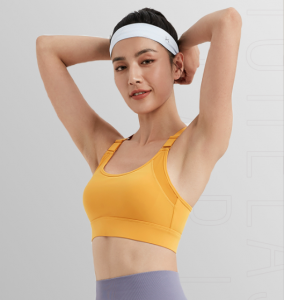 The Life Span Of Sports Bras Is Not Long
If you are like me (there has been a pile of sports bras in the drawer over the years), you may not wear them often, and if you wear them, you should also know that their target service life is about one year. Because they will wear out during high-intensity exercise. If you wear it again for a run, it will not provide sufficient protection. The fabric elasticity of sports bras consumes faster than ordinary bras, so the best suggestion is to change a sports bra every year.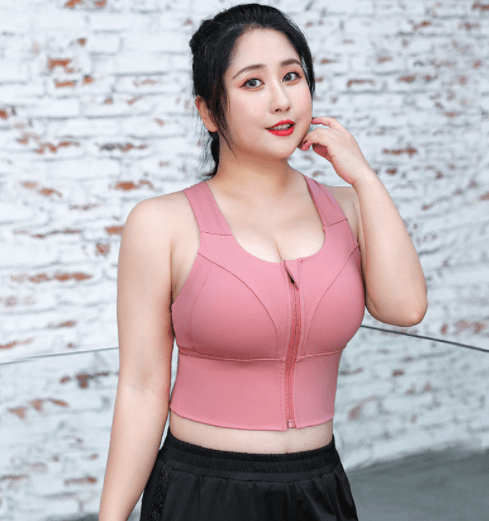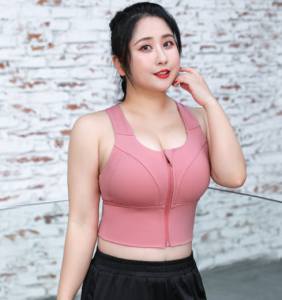 Even If You Have Big Breasts, There Is No Need To Wear 2 Sports Bras
I heard that Marilyn Monroe wore 3 sports bras during the morning run. Many girls have this idea, thinking that this is the only way to avoid chest injuries. The most likely reason for this idea is that you did not find a suitable sports bra. A double-layer sports bra is definitely not a good choice. For those with big breasts, what you need more is a sports bra with underwire, which can provide stronger support.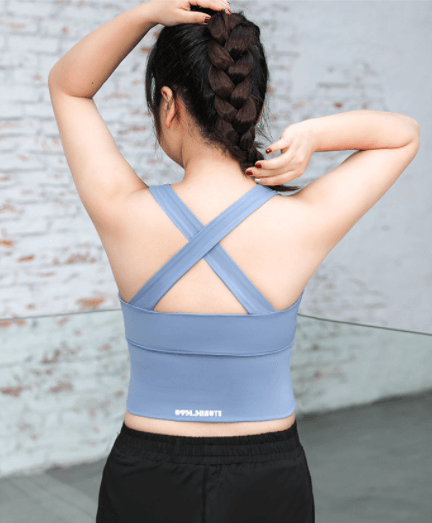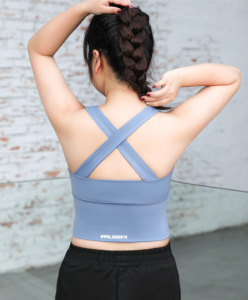 What Fabric Is Used For Sports Bras?
Many people find cotton material comfortable, breathable and light. However, cotton clothing must not be worn during exercise, because cotton is like a sponge, it absorbs water and is difficult to remove. Cotton material is insufficiently supportive and is not suitable for seamless sports bras. The fabrics used in existing sports bras usually contain synthetic fibers, such as Coolmax, nylon, and polyester fibers. They are lightweight, have good support, wear resistance, easy to clean, not easy to deform, and quick-drying.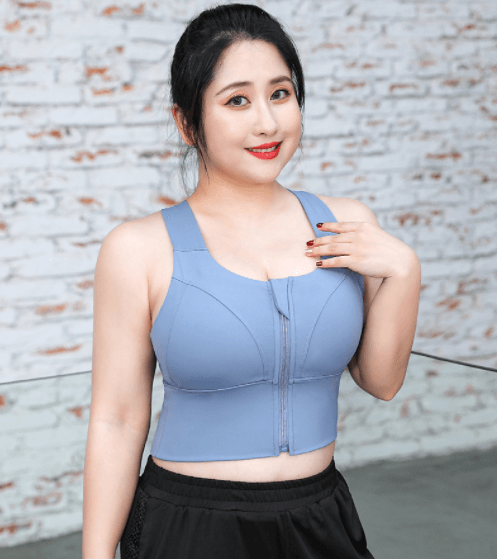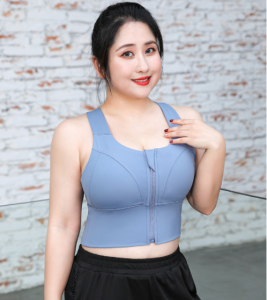 More Than One Sports Bra
Good sports bras are more expensive, and buying a few at a time may not be within the scope of the plan for some women. After all, you have to buy lipsticks, bags, skin care products, cosmetics, and all kinds of beautiful clothes… But from a long-term perspective, you can't wear the same sports bra for several days in a row. Sports bras also take time to recover. If you exercise regularly, make sure you have enough sports bras that you can wear in turns.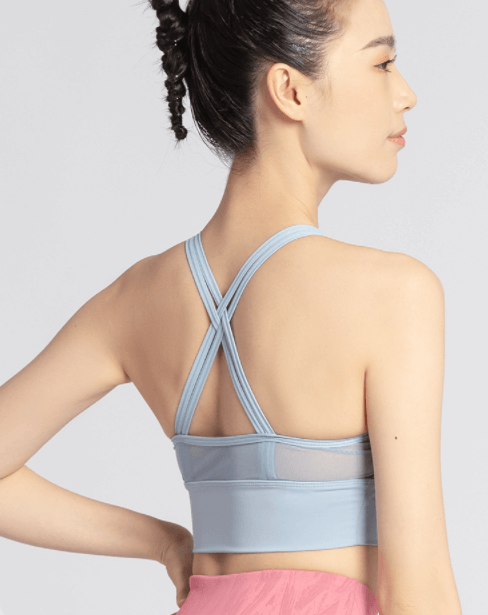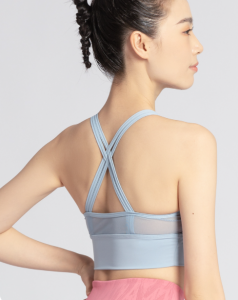 Make Your Choice Clear
First, you should be familiar with your choice of specifications, and then try on a few before you decide to buy. Find your own brand and choose your own style. Bra is an investment, and it is also a value-added investment. A good sports bra can ensure that your chest gets enough support and avoid sagging breast tissue. Ordinary bra itself is not designed for sports. No matter what size you are, you need a sports bra.