There are 7 common types of sports bras for your reference.
1, Design From The Back
From the perspective of the back design, it can be roughly divided into two shoulder strap sports bra and I-shaped sports bra.
2,Double shoulder strap sports bra
This kind of sports underwear looks similar to ordinary underwear, with medium fixity, suitable for women with A~C cups for low- and medium-intensity exercise. Although it is wider than the bra straps and bust that I wear daily, and the steel ring is also remove. I personally feel that the comfort is still a bit worse.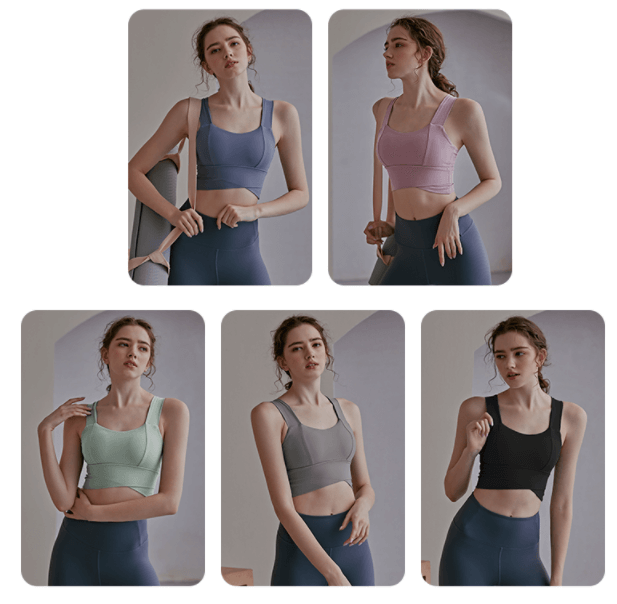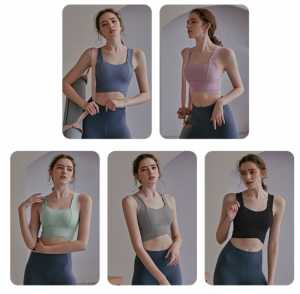 3,Cross sports bra
The one-piece cross or Y-shaped design can prevent the shoulder straps from sliding, and the widened shoulder straps can withstand the impact of running, which will transfer the pressure from the sensitive shoulders and chest to the back and underarms. This kind of custom workout bra has good stability, which is a boon for the busty female compatriots with medium and high exercise intensity. Personally recommend this style of underwear, but it may be inconvenient to put on and take off.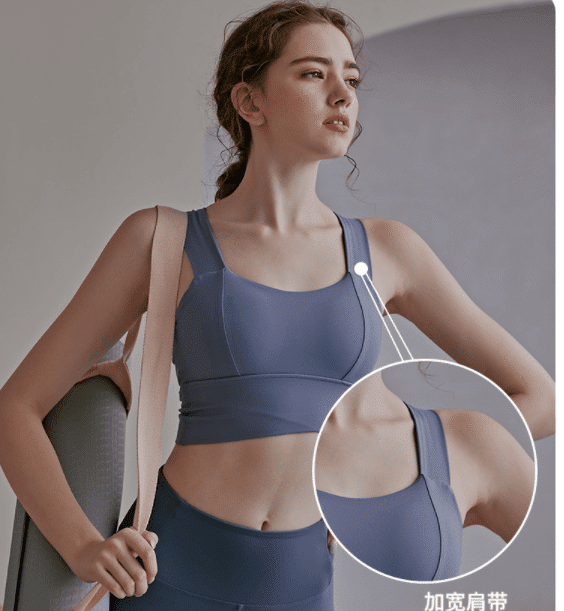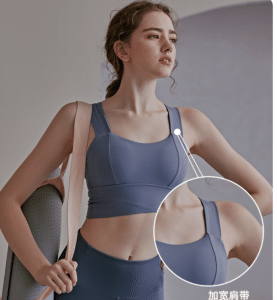 4,Design From The Front
From the perspective of the front design, it can be divided into three types: simple one-piece bra, independent cup bra, and special structure bra.
5,Simple one-piece sports bra
One piece bra is the simplest type of sports bra, suitable for women with A-C cups for low- and medium-intensity exercise. For smaller breasts, you can buy the simplest one. For those with a slightly larger breast, you can choose a one-piece style with a separate cup inside.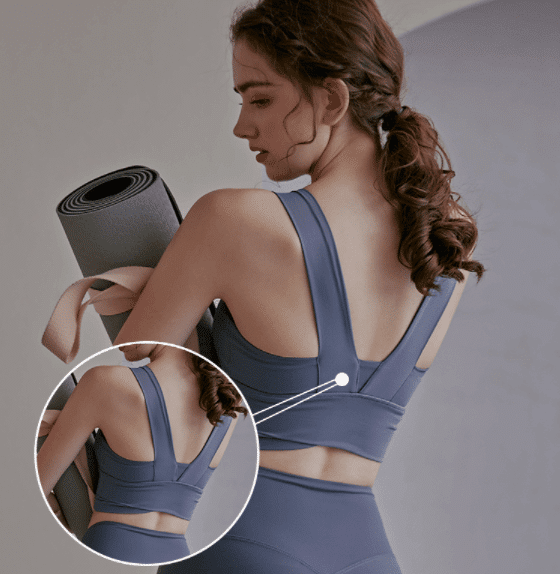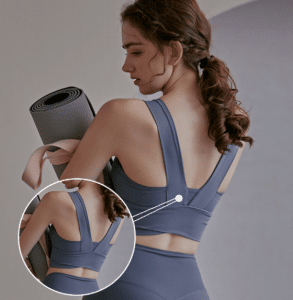 6,Independent cup sports bra
The independent cup bra wraps and supports each of your breasts through a separate cup, which reduces shaking like a bra that is usually used. This type is more suitable for women with large cups.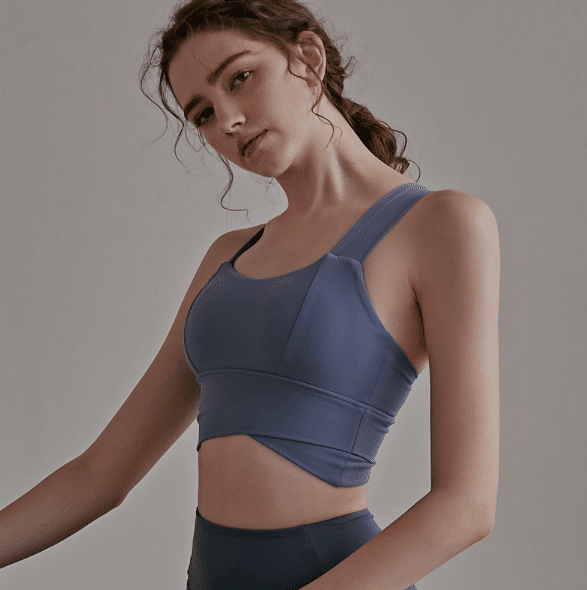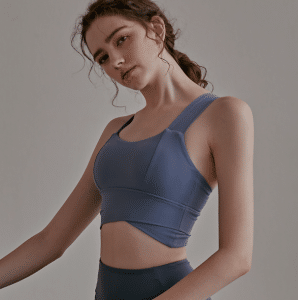 7,Special structure sports bra
This type of bra combines the first two styles and has the strongest fixation. The main feature is a large row of hooks on the chest or behind the chest. Generally, there are special steel brackets for better support. The type is most suitable for women with C and D cups doing high-intensity exercise.
How to choose a sports bra? To sum up, the more intense the exercise, the larger the CUP, and the higher the support requirements for sports underwear!