WHOLESALE SEAMLESS CLOTHING MANUFACTURER
"WORRILESS PRODUCTION" MAKES YOUR CUSTOMIZATION & OEM EASIER.
EXISTING MORE THAN 300+ STOCK DESIGNED ITEMS WAITTING FOR YOUR SELECTION! PRIVATE LABLE ACCEPTABLE!​
For blank fitness apparel wholesale with your private label printing, MOQ 1pc;
For customized design seamless knitting types, minimum order quantity starts from 100- 500 PCS/ size/ color (Determined by style and design), B.D.Seamless has a minimum production standard that cannot be achieved by many other seamless clothing manufacturers & suppliers.
After Your Cooperation With Other Seamless Clothing Manufacturers, You Might Find Out B.D. Seamless is A Better Choice for Long-term Development.
B.D. SEAMLESS PROVIDES ONE-STOP SEAMLESS CLOTHING MANUFACTURING SOLUTIONS FOR ALL YOUR CUSTOM SEAMLESS APPAREL WHOLESALING NEEDS.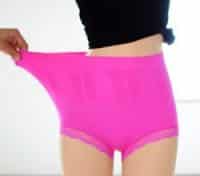 Are you worried about the visible panty line under your formal pants or slacks? Traditional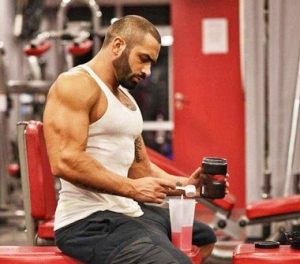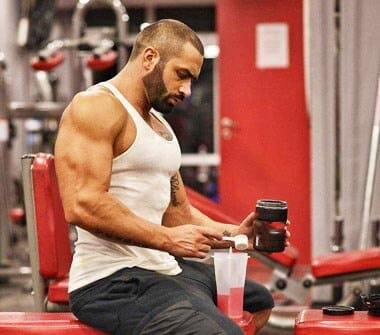 Polyamide represents polyamide fiber and is also called as nylon. It is categorized into the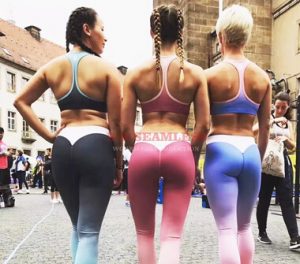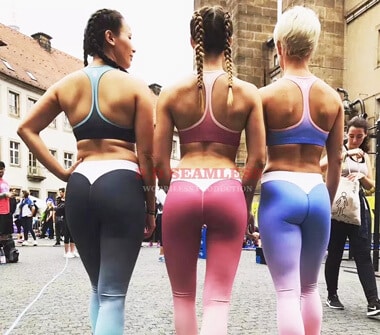 Most of the popular styles are our clients' business secret & it is not suitable
HOW TO WORK WITH
A SEAMLESS CLOTHING MANUFACTURER?
Step 1, Learn something about seamless clothing if possible. Technicians with more than 20 years of production experience will help you answer anything about seamless apparel. From color selection, design recommendation, fabric & yarn choosing, etc. 
Step 2, Submit your design ideas. Just show your design on a Tech Pack, draft drawing, original samples bought from online shop, or even some photos. If you want us to help you print you logo on our stock items, no problem! Just send us your logo design!
Step 3, Talking about detailed issue of samples making with us. You can customize any Pantone colors, any pattern (as long as the seamless knitting machine can do it). Optional knitted logo, heat transfer logo, Screen printing logo.
Step 4, 1st Samples delivered & you can check then give comments. If there is a big difference with your request, we can make the 2nd samples for you for free.
Step 5, Pre production samples confirmation & mass production. Before mass production, we will definitely let you see the pre-production samples that fully meet your requirements and get your production confirmation.
HOW DOES SEAMLESS CLOTHING MANUFACTURER
APPRAISE THE PRODUCTS' QUALITY?
1, Appearance
The thread is compatible with the fabric, including color, texture, fastness, shrinkage and other aspects. The color of the button should be equal to the color of the fabric. The products are neat, flat, foldable, symmetrical, all parts are flat ironed, no leaks, no dead wrinkles, no ends, no yarns and hairs, and all parts meet the standard requirements.
2, Sewing
There are many types of fabrics. In order to ensure the appearance and firmness of the product, different stitch lengths should be selected for different fabrics. For example, the stitch length of hard fabrics can usually be thinner, and the stitch length of soft fabrics can usually be denser.
Straight-line means that the lines of each sewing part must not be twisted at will, and must meet the needs of the appearance of the garment; the line must be regular, not stacked, no skipped stitches, no throwing lines, clear and beautiful stitches, and the sewing start and end stitches must be strong .
The length of the lap thread should be suitable, and there should be no missing stitches or off-line appearance. The elasticity of the stitching should be compatible with the thickness and texture of the fabric.
3, Chromatic aberration
The color difference rule is the demand for materials, that is, the demand for clothes fabrics. According to the relevant national regulations on color difference, the upper collar, bag fabric, and side seams of the trousers are the primary parts. The color difference is higher than grade 4, and the other appearance parts are grade 4. Grade 5 represents the best fastness to fading, and the color difference is equal to zero. Grade 4 to Grade 1 represents the relative increasing degree of fading, and Grade 1 indicates the most severe.
4, Size
The measurements of wholesale seamless clothing is the primary standard for the inspection. Since it is tailor-made, it is naturally required to be more fit and comfortable than the ready-to-wear clothing purchased in the shopping mall. It is suitable for job requirements. It is particularly important to be loose and moderate.