How Can We Avoid Your Seamless Clothing Purchasing Headache?
Black and Grey Ombre Leggings Wholesale
Custom-made or Blank Black and Grey Ombre Leggings Wholesale, Gradient Color Gym Pants Manufacturer. 3 Colors, 3 Sizes In Stock! Or Optional Multi-sizes for Your Selection! Easily Customize Your Own Private Brand Name At LOWER MOQ!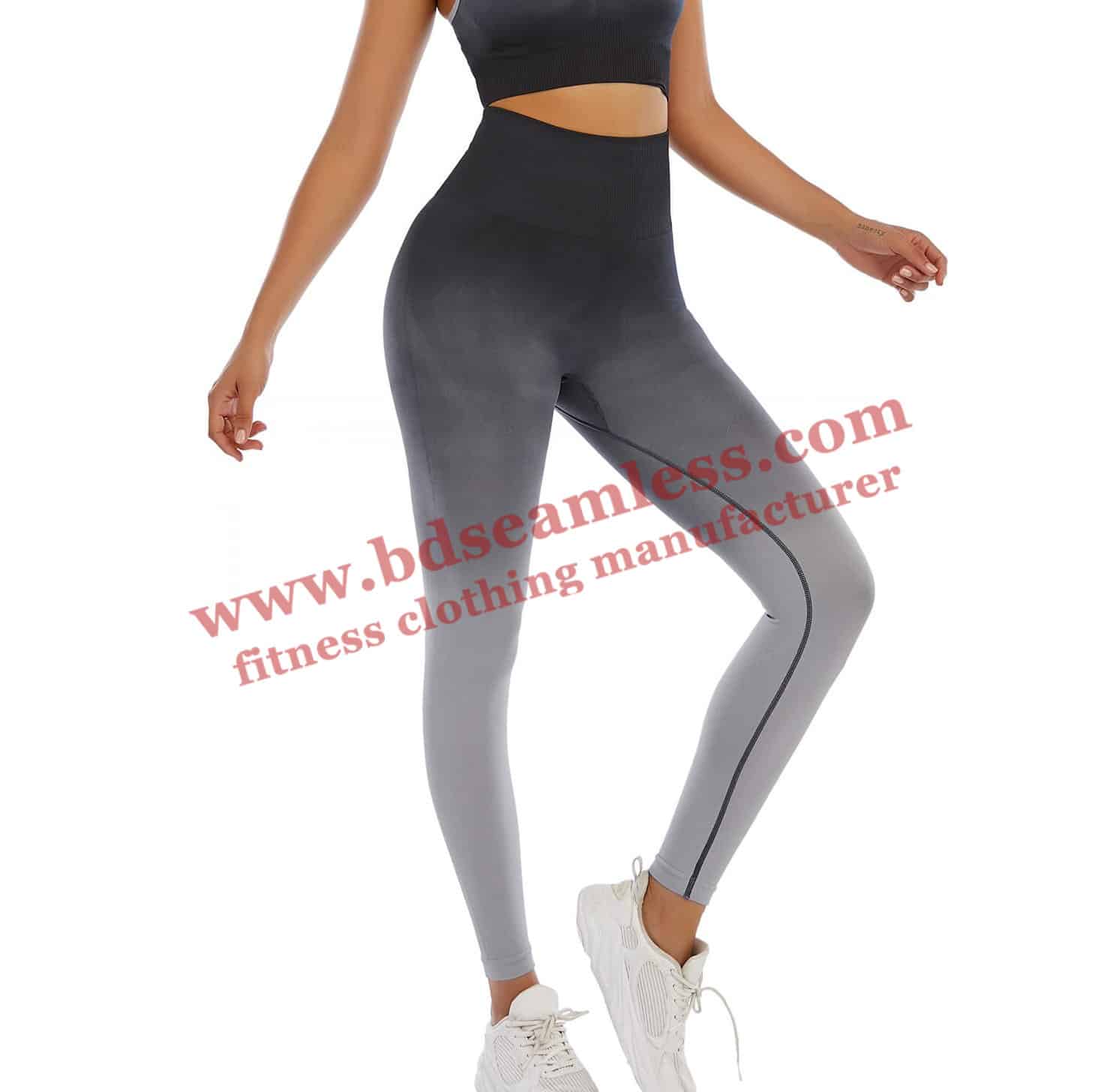 Grey Ombre Leggings Manufacturers. Custom Heather Grey Ombre Workout Leggings Wholesale with Your Logo, Free Size, Multi-colors, High Waisted, Gradient Style, Stretchy Shape, Seamless Design at China Price.
Seamless soft fabric and a compression ribbed waistband for maximum support and body contour. With ombre finish so you can get it done in style.