How Can We Avoid Your Seamless Clothing Purchasing Headache?
Custom Blue Ombre Leggings Manufacturer
Customized Blue Ombre Leggings Manufacturer, Blue & White Mixed Gradient Color Gym Leggings Producer. 3 Colors, 3 Sizes Ready Made! Or Optional Multiple Pantone Colors for Your Selection! Quickly Customize Your Private Logo At LOWEST MOQ!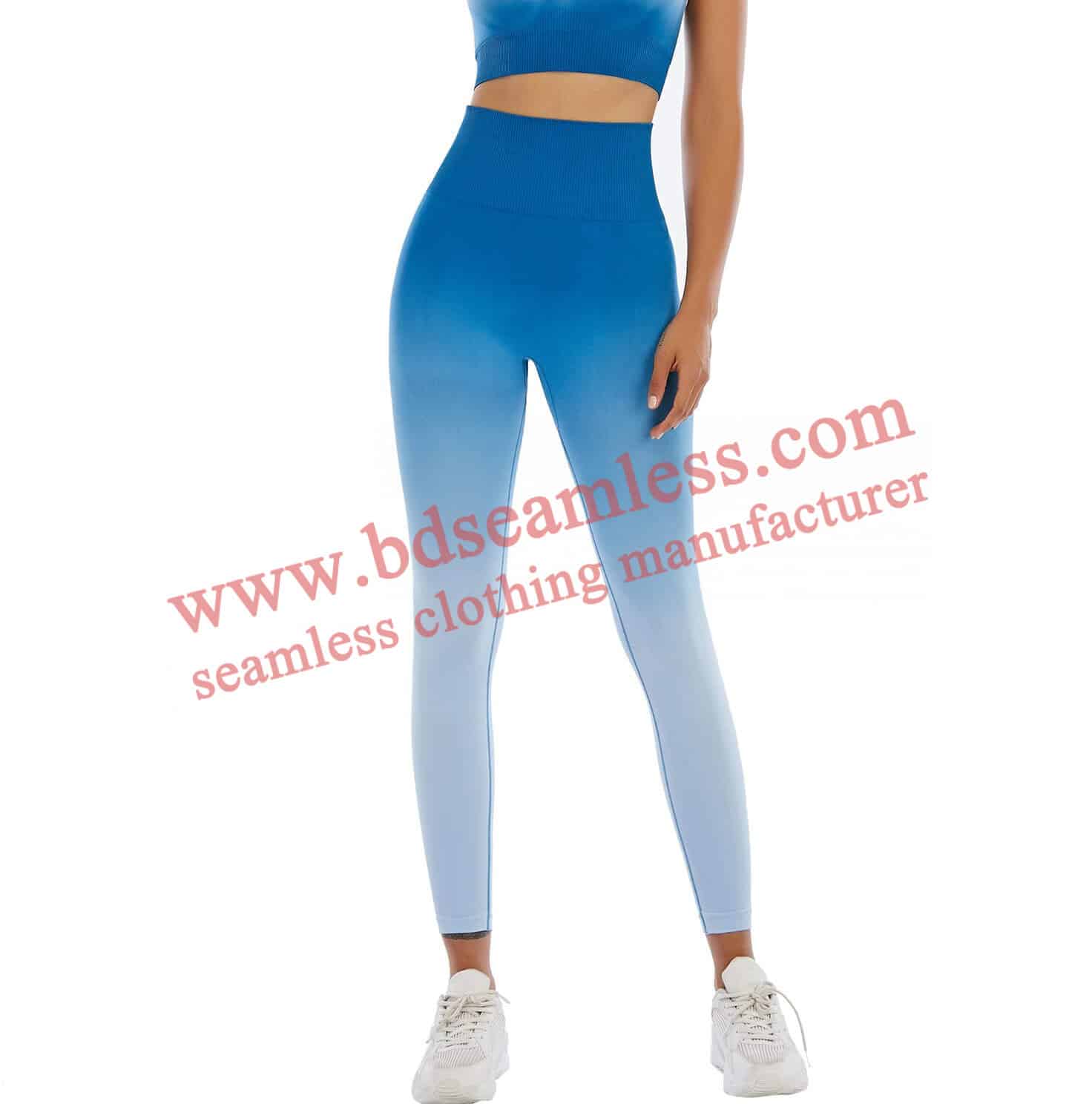 Ombre Workout Leggings Manufacturer. Custom Women's Gradient Color Workout Leggings Wholesale, High Waisted Pants with Customized Colors, Sizes at China Price.
• Produced from a combination of nylon, polyester, and spandex. Useful good ION fabric is optionally available.
• Speedy-drying textiles with a tempting truly feel.
• Higher waisted, full length and squat evidence.
• Large, flat waistband removes muffin top for far better comfort and fit.
• Offer your highest comfort and ease and assistance.
• Higher-performance compression material slims, supports, rates of speedy recovery.
• 24" inseam hits over the ankle, center-climb waistline for comfortable coverage.
• Full-way lengthen guarantees the self-reliance of movement.