Custom Fitness Apparel Manufacturer With Unique Service.
HONEYCOMB LEGGINGS MANUFACTURER
Custom Honeycomb Leggings Manufacturers. Wholesale Womens' High Waisted Ribbed Stretch Sexy Honeycomb Textured Leggings at China Price. Plus Size Optional, Customized Colors.
Every wardrobe demands leggings and these Honeycomb Leggings bragging criss-cross eyelet outlining for the calf bring that little additional for your appear. Designed in a monolithic honeycomb jersey with an elasticated midsection for comfort and fit.
Find the new Honeycomb Leggings and acquire an amazing design for that gym and then for everyday put on! Our leggings have been designed to enhance woman's curves with cleverly angled lines and a booty flattering honeycomb pattern. This design is sure to turn heads inside and outside of the gym. All of your friends will want a pair!
Wholesale Honeycomb Leggings Features:
1) Design: honeycomb textured patterns with seamless knitting design
2) Stretch material
3) Elasticated waistband
4) Made from a jersey materials
5) 78% nylon, 22% elastane
6) Machine washable
7) Various pantone color optional
8) Plus Sizes Available: 16, 18, 20, 22, 24, 26-28, 30-32, 34-36
9) Brand: no brand or customized brand
10) Non See-Through
11) Squat Proof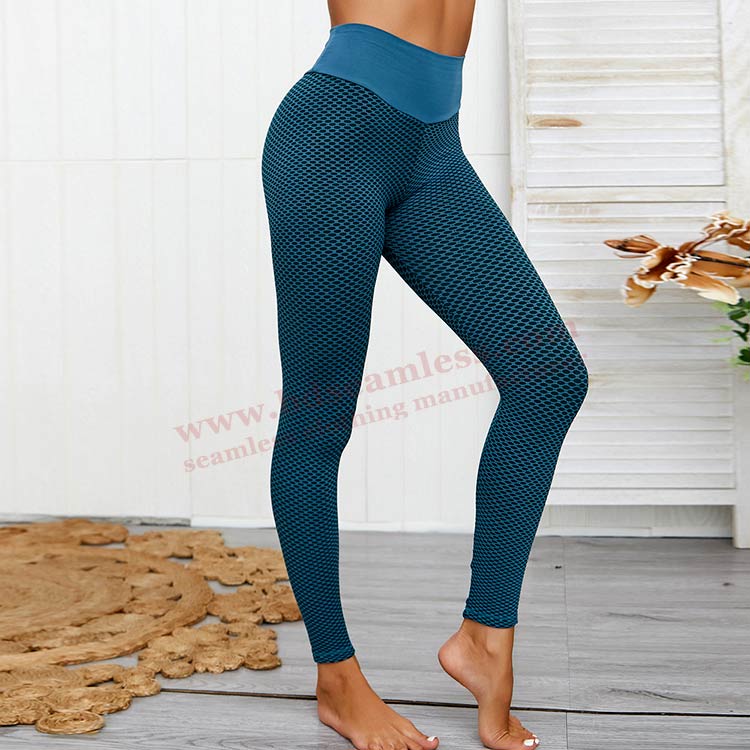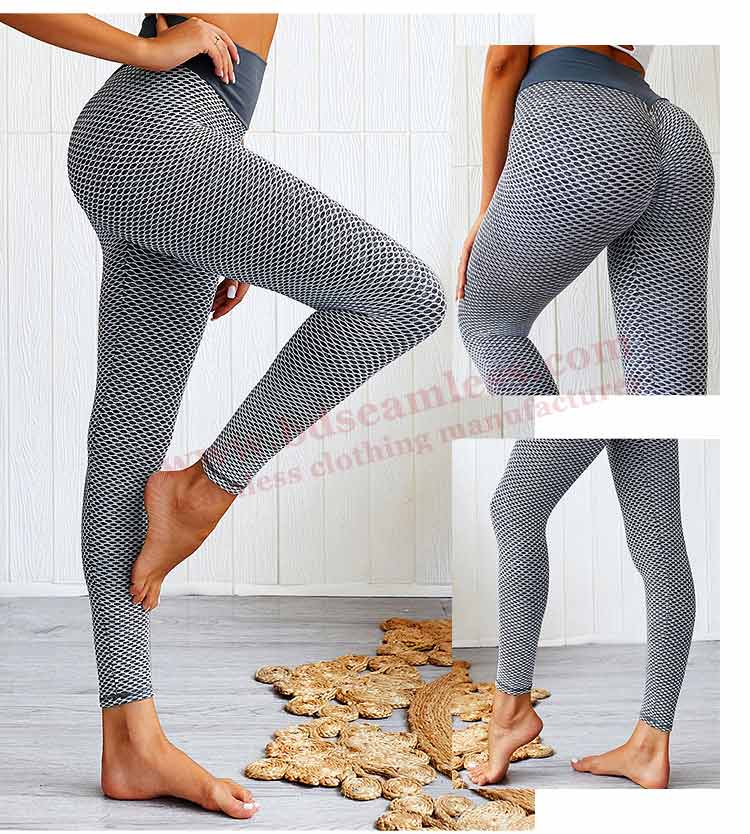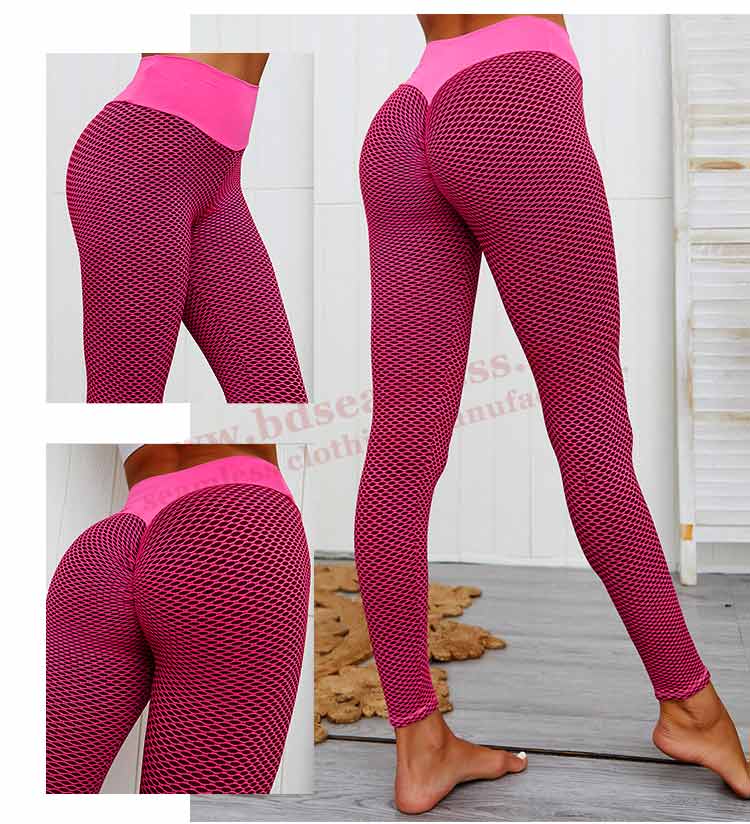 This design of fitness honeycomb leggings will impress everyone! Chic, comfortable and stunning in these adorable pants, you can't miss it!
The design has enough compression to shape and lift your body while allowing you to move comfortably without feeling cramped.
Sexy pleated high-waisted, honeycomb pattern leggings, lifting yoga pants, fitness toning pants, exercise running pants, leggings, leggings, jogging pants, jogging pants, jogging pants, comfortable fabrics bring maximum comfort.
Available in a variety of colors, perfect for sports bras, tank tops, or tunics.
Let you full of confidence, charming, fashion.