Custom Fitness Apparel Manufacturer With Unique Service.
OMBRE SEAMLESS LEGGINGS MANUFACTURER
Custom Ombre Seamless Leggings Manufacturer. Wholesale Gradient Color Seamless Leggings, Ombre Pink, Rose, Black, Blue High Waisted Pants at China Price.
Made of polyester, spandex and nylon, this ombre seamless leggings have an ombre touch to them. They are high waisted, squat proof and they are perfect for your everyday gym and fitness session. This pair fits smaller than usual, also, welcome to custom your own private logo design & sizes via contacting B.D.Seamless.
Ombre Seamless Leggings keep the bodybuilders both cozy and warm. It has a very soft feeling and is made of high elastic nylon, polyester and spandex.
The elastic on the waistline provides an exceptional match. The cut of the leggings is unique. A pair of these will sparkle the season for sure.
The handling of the leggings is fairly easy: Wash it up to 40°C with gentle water. The leggings are gradually printed with ombre gradient colors. All chemical inputs such as dyestuffs and auxiliaries used must satisfy certain environmental and toxicological criteria. The choice of components is restricted in accordance with ecological aspects too.
The ombre seamless leggings are produced and assembled by the processes of design, knitting, dyeing, sewing, and packaging. All fabrics and garments are selective. Both the design and the print of this gradient color seamless leggings are of course designed by seamless leggings manufacturer: B.D.Seamless.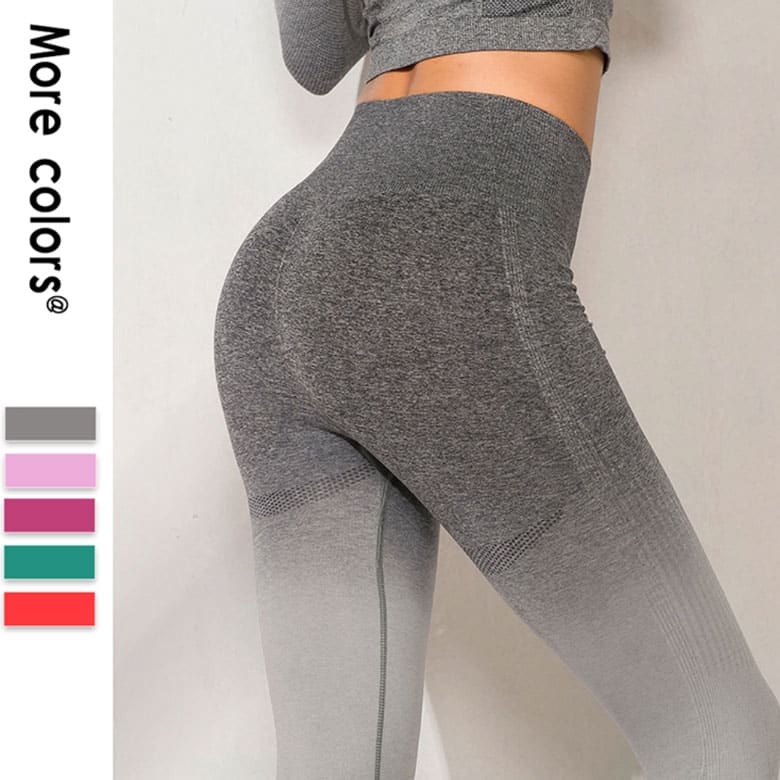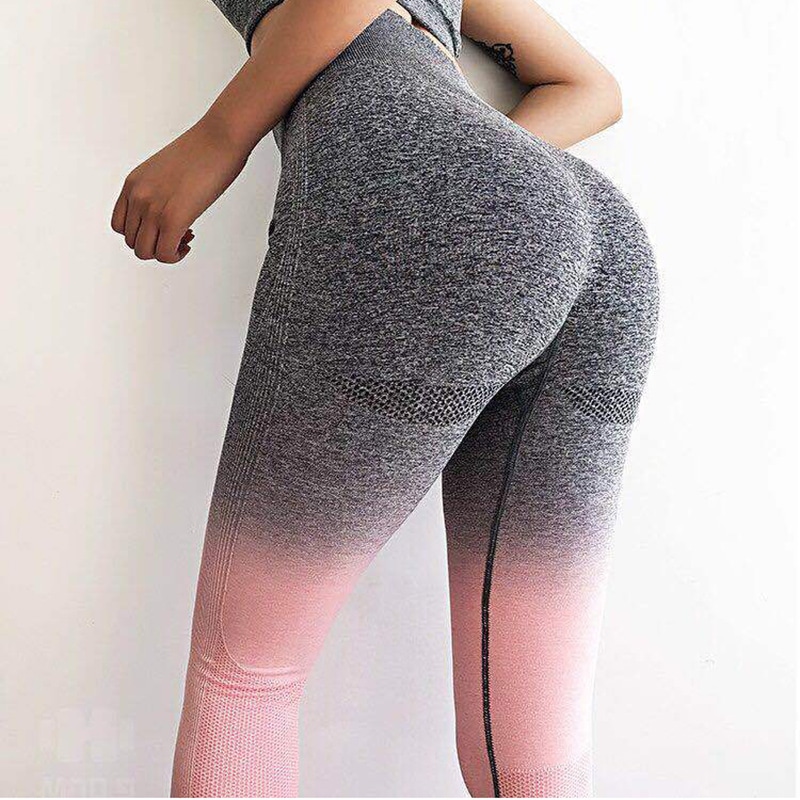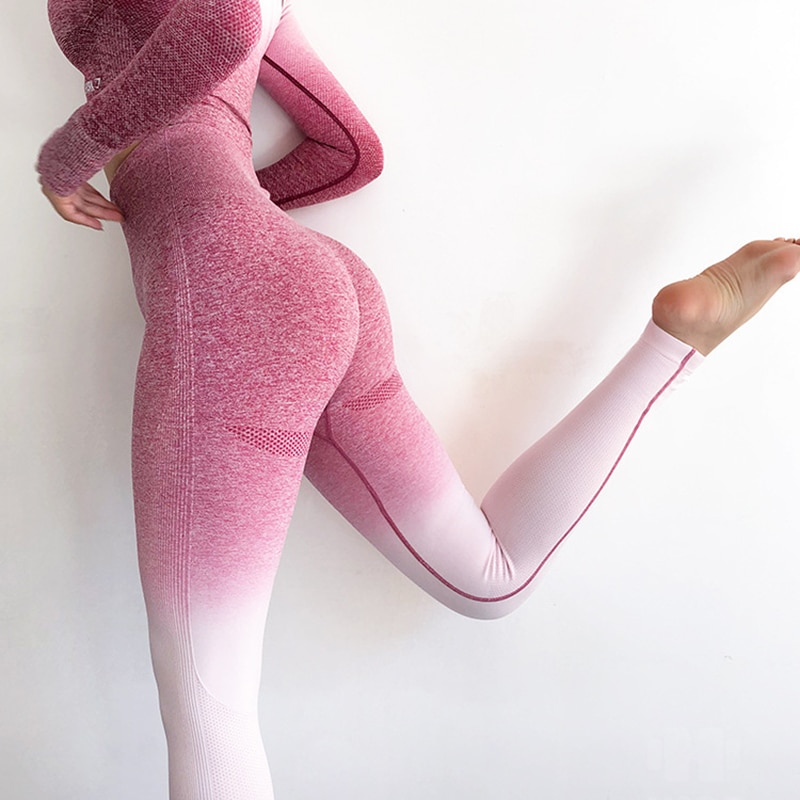 Ombre Gradient Seamless Leggings Features:
• Produced from a mixture of polyester, spandex and nylon. Functional positive ION fabric optional.
• High waisted, full length and squat proof.
• Offer maximum comfort and assistance.
• Higher-performance compression fabric slims, supports, speeds recovery.
• Wide, flat waistband eliminates muffin top for far better comfort and fit.
• 4-way extend ensures the independence of movement.
• Quick-drying fabric with a sumptuous feel.
• 24" inseam hits above the ankle, middle-rise waistline for cozy coverage.