Blank Polo Shirts Wholesale In Bulk
Blank/ Plain Golf T Shirts Wholesale Manufacturer Since 1997- Custom Design Available.
A unique Worriless Production system in cheap & blank polo shirts manufacturing area.
What you get with B.D.Seamless:
1) Total 3 progress reports in 3 different production stages insure on-time delivery;
2) Total 5 quality inspections in the production process insure consistent quality;
3) 100% feedback within 7 hours – Never lose touch.
Existing 100+ Stock Blank Polo Shirts for Printing Wholesale Without Logo/Brand Marked.
Including men's and women's shirts, short-sleved and long-sleeved, black and white, multi-colors, performance polo and golf shirts. 
What Are The Common Fabrics For Blank Polo Shirts Wholesale?
1 piqué cotton / spino cloth
Pique is a kind of knitted fabric. It is the English translation of PIQUE. The surface of the fabric is porous, like a honeycomb. It is more breathable, dry and washable than ordinary knitted fabrics. It is also a kind of custom-made T-shirt. Popular fabrics. Because of its special texture, it is easy to recognize, so some people call it "Boro cloth", which absorbs sweat and is not easy to deform. It is generally used for T-shirts and sportswear.
2, blend fabric
Polo shirts made of blended fabrics are generally used in company uniforms or shop clerk work clothes because they are durable and cheaper. At the same time, the blended fabric is definitely not as comfortable as pure cotton, and sometimes it is easy to cover sweat. Usually, you see low-end Polo shirts in the market that are mostly made of blended fabrics. In short, if you have a sufficient budget and want to wear it comfortably, don't choose blended Polo.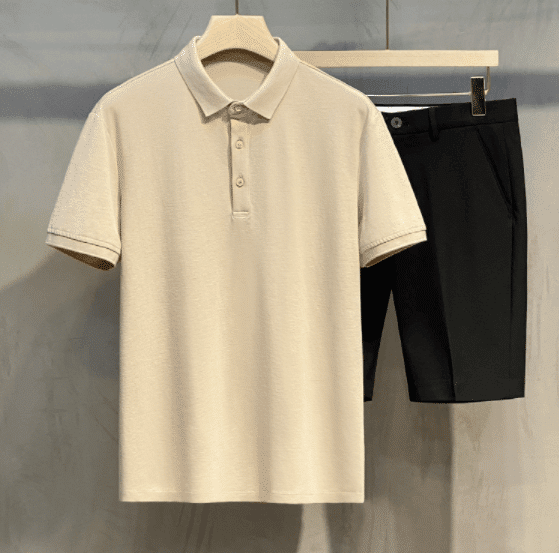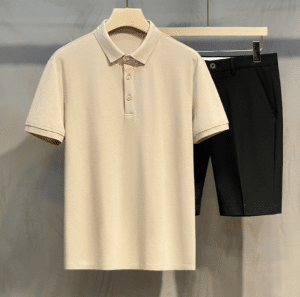 3, polyester
Polyester does not wrinkle easily, does not shrink, and has a better color fixation. However, the breathability is a bit poor, and it is easy to cover sweat. In addition, although I don't want to say that, the Polo shirt of this fabric seems to be cheaper.
4, pure cotton
With outstanding moisture-wicking ability, strong breathability and durability, cotton Polo shirts are now the most common. However, cotton is not the same. Cheaper cotton blank polo shirts will use short-staple cotton, which is easy to pilling, and it is easy to fade after washing several times. The performance of long-staple cotton is much better, and it is more comfortable to wear. But as long as it is cotton, it will always fade, especially in dark colors. So from this point of view, the quality of a Polo is determined by the fabric, and the weave of the fabric will also affect it.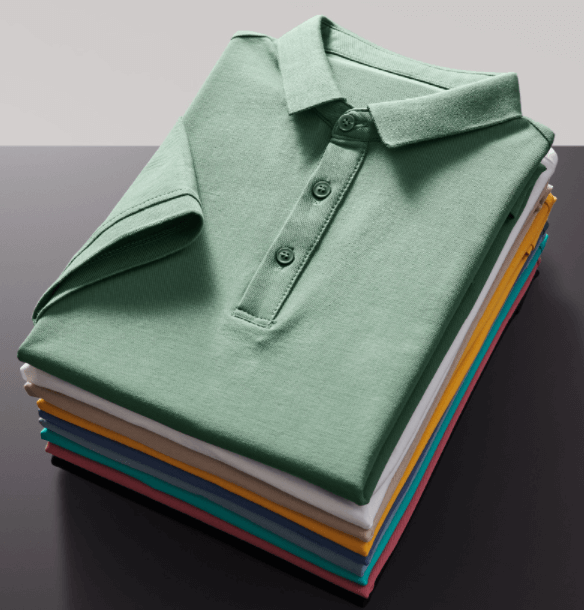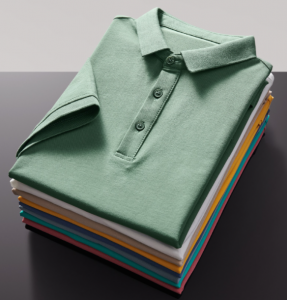 5, knitting
Knitted blank POLO shirt is also a very popular POLO shirt fabric in recent years. It is a very popular style especially among women's Polo, because knitted fabrics are more feminine, breaking the polo shirt's over-formal or tough feeling. It will make girls look more petite and pleasant to wear.
6, lycra cotton
With drape and crease recovery ability, this is an elastic cotton fabric implanted with spandex after the weaving process. It feels good, fits snugly, accentuates the figure, has elasticity, and is especially suitable for close-fitting clothing. In the past two years, it has been used on men's POLO shirts. Generally, when making POLO shirt fabrics, spandex fabrics can only be treated with light alkali and low temperature mercerizing.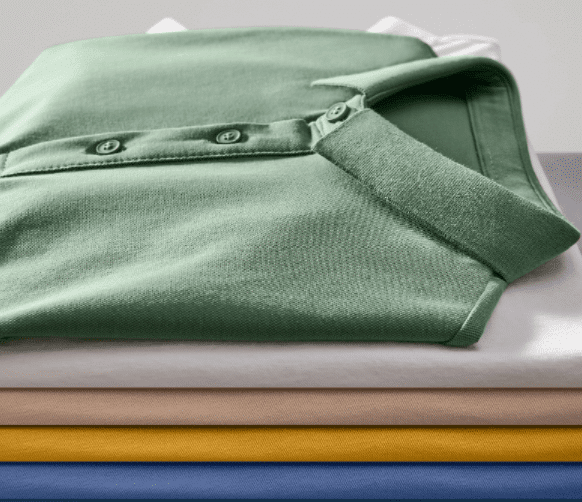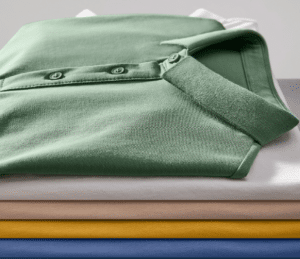 The lycra cotton fabric feels very good, not easy to pilling and elastic, and the crease can be quickly restored after rubbing by hand. The disadvantage is that the air permeability is not very good. This kind of fabric is more suitable for making fashionable style POLO shirts, and the skinny will be worse. In particular, it should be noted that this fabric should be treated with anti-shrinkage.
7, combed cotton
The quality of the combed cotton fabric is very good. It feels smooth and skin-friendly. In fact, it has good air permeability and is suitable for making POLO shirts.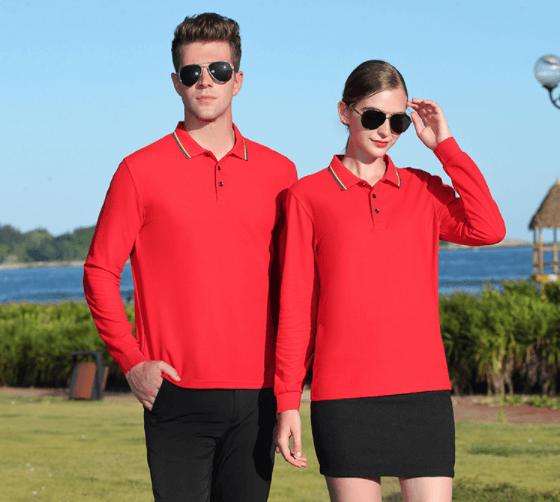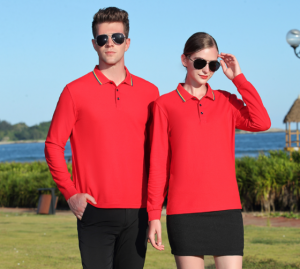 Is Pure Cotton Custom Polo Shirt Good?
Pure cotton fabric is a more commonly used POLO shirt fabric, which is very cost-effective. Although it is not like other high-end POLO shirt fabrics that have undergone special processing, pure cotton still maintains the superior natural characteristics of pure cotton and has good skin-friendliness. Good air permeability and good moisture absorption. If you have a small budget and want to wear it comfortably, this one is a good choice. Of course, some cotton that has undergone special processes such as depilation and softening are also high-end fabrics.