Here I will briefly introduce you to the filling material in the production process of cotton-padded clothes – stuffing cotton. The types of clothing stuffing cotton are mainly divided into: PP cotton, pearl cotton, down cotton, silk-like cotton, spray-bonded cotton, soft cotton and so on.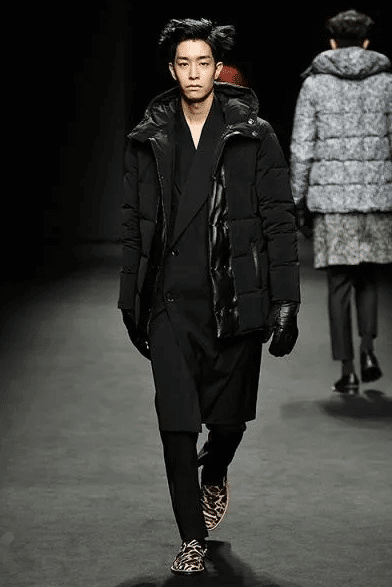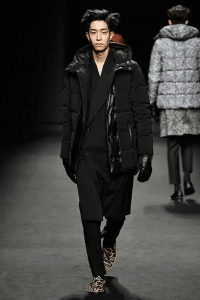 PP Cotton
PP cotton is also called doll cotton or hollow cotton. It has the characteristics of good resilience, smooth hand feeling and good warmth retention. It is mainly used for stuffing of plush toys or thicker cotton clothes.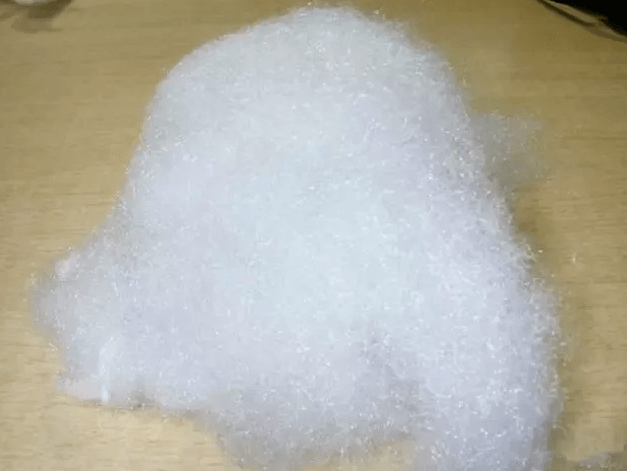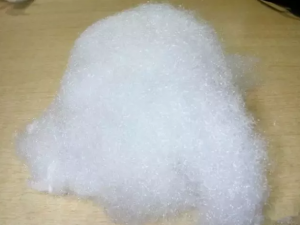 Pearl Cotton
Pearl cotton is a kind of granular cotton. After processing, it can be widely used in various industries. In the production of cotton garments, the bulkiness of cotton will be determined according to the size of the cotton particles and the quality of the cotton yarn. The quality of small particles is better than that of large particles. The characteristics of cotton are good warmth retention, light hand feeling, and can restore the advantages of being fluffy and not easy to move after washing.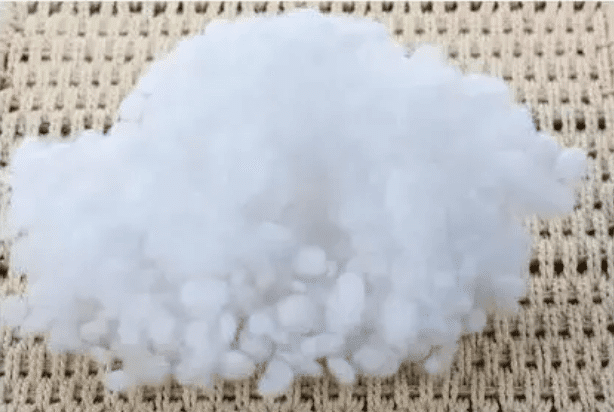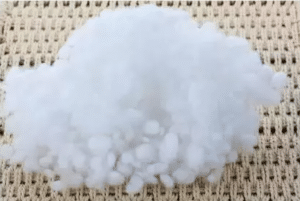 Down Cotton
Down cotton is called down cotton because it is treated with a special process and the texture is like down. It has the characteristics of light and thin, delicate, soft and thermal insulation, not easy to deform and not easy to leak. Down cotton of the same weight has better warmth retention than down, so down cotton is used widely; Down cotton has the difference between filament and short yarn. Filament: The silk is relatively long, especially white, delicate, soft, and has good bulkiness; Short yarn: The silk is relatively short and soft, and it does not deform when washed.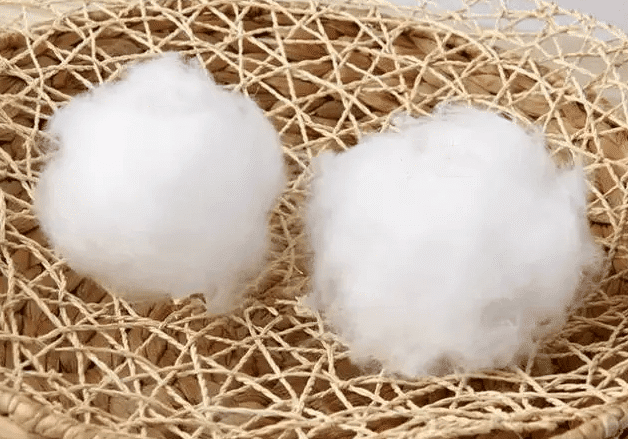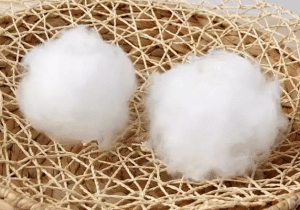 Silk-Like Cotton, Spray-Bonded Cotton and Soft Cotton
Silk-like cotton, spray-bonded cotton and soft cotton are similar in a certain sense. They are generally used on light cotton or medium-thick cotton clothing, but they are different in the degree of softness and hardness. There is a thin layer of plain on the surface of the spinning cotton. The hand feels smooth, which can prevent the problem of silk penetration. The hand feel of spray cotton is relatively hard, and the soft hand feel is between the spinning cotton and the spray cotton.