What Is Spandex Fabric?
Before we learn what are spandex workout clothes, let's see what spandex fabric is.
Spandex fabric is a good elastic fabric, which continuously promotes the convenience, speed and effectiveness of outdoor activities, and effectively protects the power consumption of muscles in stretching. The elasticity of fabric keeps the clothing synchronized with the movement rhythm, and gives greater play to a human's ability to break through the limit on the basis of protecting the body surface.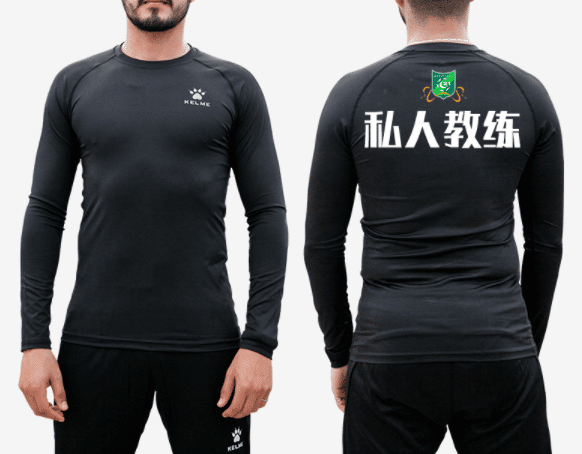 What Are Spandex Workout Clothes?
Also called Elastic fitness apparel, spandex workout wear is elastic clothes designed for fitness. A set of suitable fitness clothes can not only shape and protect the body but also attract the attention of others, enhance their self-confidence and enhance their sexuality.
What Fabric Is Good For Spandex Gym Clothes?
Fitness clothes are basically only suitable for wearing in the gym or yoga, not for other occasions. Therefore, we don't need to buy famous brand elastic fitness clothes at a high price.  Some wholesale blank fitness clothing manufacturers have cheaper stock items with similar quality-level to some large brands.
So, we just need to pay attention to quality and comfort but don't choose at will like buying loose clothes such as basketball sportswear.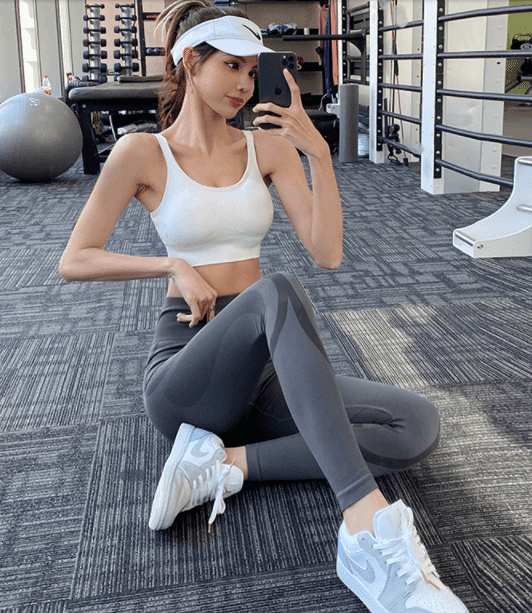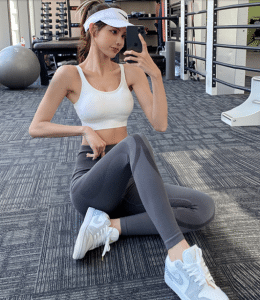 Because the elastic fitness clothing is close to the body, it must have the most perfect wearing comfort effect. The performance of moisture absorption, sweat absorption, ventilation and warmth preservation must meet the standard of tight clothing.
Although the moisture absorption of cotton fiber fitness sportswear is the best, when this kind of fabric fully absorbs sweat and reaches the saturation state, the clothes will become wet and the human body will feel sticky due to the lack of the function of emitting water. The elastic fitness sportswear made of cotton fiber has very poor comfort. Therefore, it is generally made of fabrics composed of many kinds of fibers.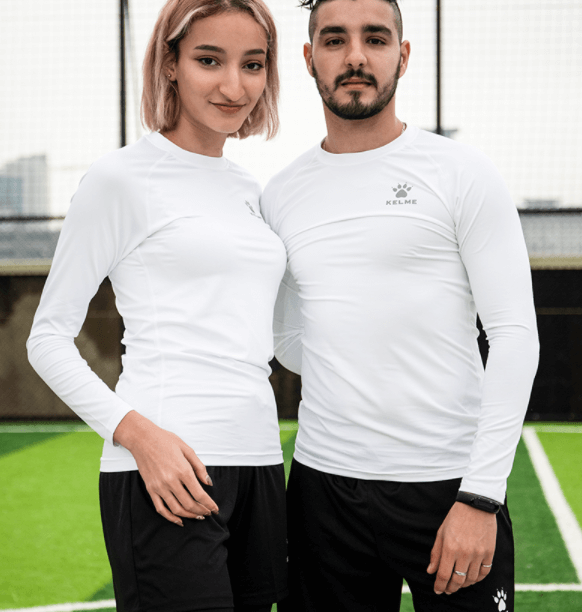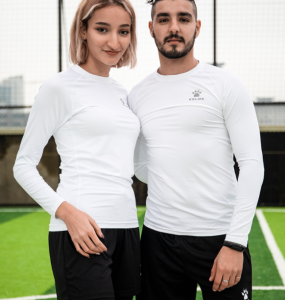 Just like cotton, natural fiber can be said to be a good friend of fitness workers. This kind of clothing fabric has excellent ventilation performance, soft texture and remarkable sweat absorption function. It can be spun into super fine yarn to make different spandex workout clothes.
Cotton spandex workout clothing also has many disadvantages. Because its water absorption is too strong, when it absorbs a lot of water, it is difficult to dry quickly. Just like an athlete wearing wet clothes, it is easy to let the athlete's body temperature drop, resulting in a cold or cold.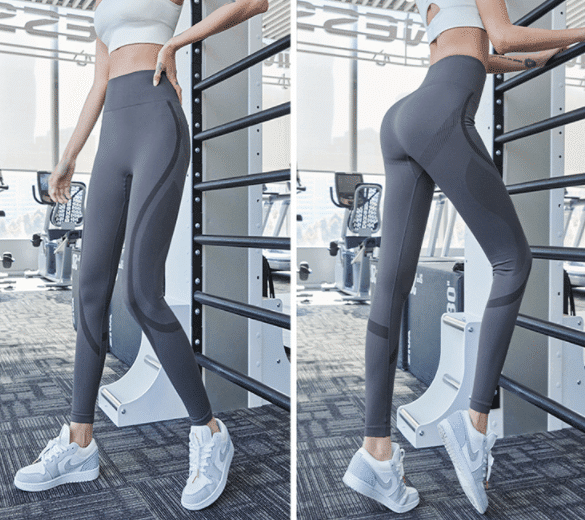 Secondly, sweat accumulates together to form a water film, so that the texture of the sports suit can not get good ventilation and breathing, which will breed a lot of bacteria in sweat. Another point is that cotton sportswear is easy to shrink, and it will deform and harden after long use. The wear resistance of this kind of clothing fabric is also poor, and it is easy to rot when torn with force. If it is stained with organic pollutants, it is also very difficult to clean.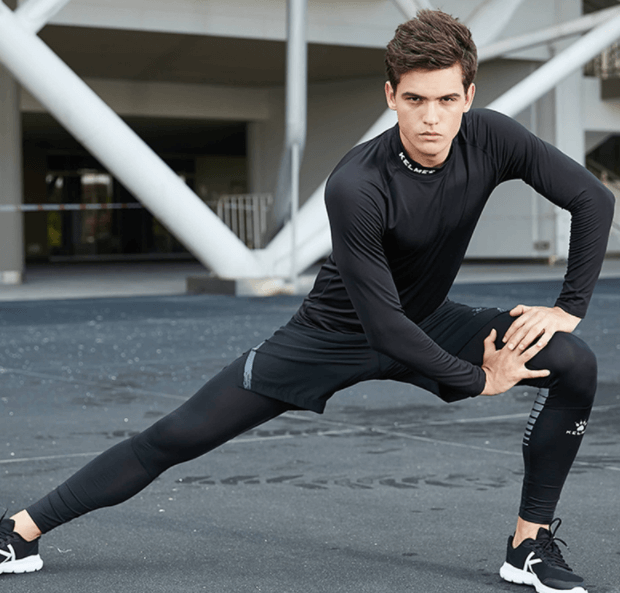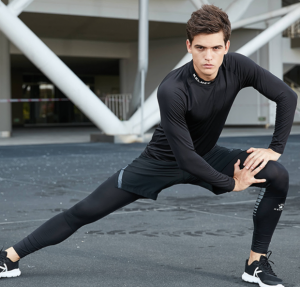 In contrast, the advantages of spandex workout clothes made of man-made fiber fabrics are more prominent. It is tough and wear-resistant, soft, shiny and elastic. It is more convenient for the contaminated cleaning solution, and it is not easy to shrink, deform and fade after washing. If the fabric weaving mechanism meets the requirements, the air permeability is very good. So Does this kind of sportswear suit have disadvantages? Of course yes. It has poor water absorption.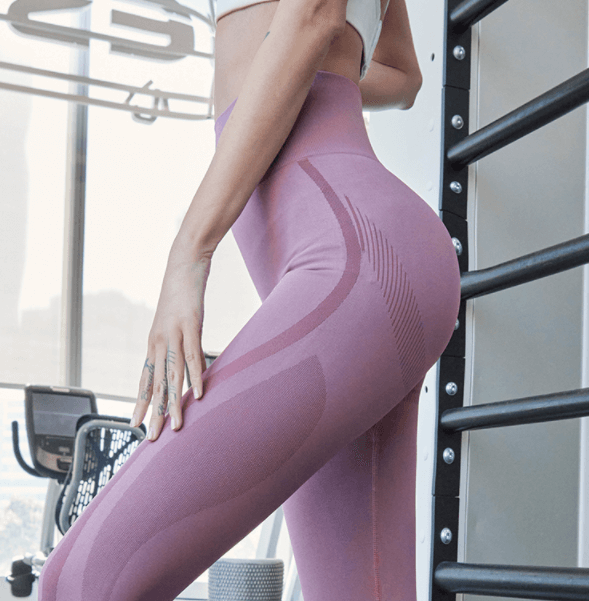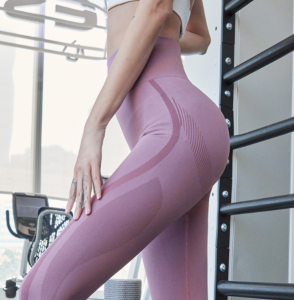 Therefore, when we choose elastic fitness sportswear, we should combine the advantages of the above two fabrics. Secondly, we should choose the elastic gym clothes suitable for ourselves according to the intensity of our sports, so as not to let the clothes hinder sports.