Custom Fitness Apparel Manufacturer With Unique Service.
LONG SLEEVE SEAMLESS CROP TOPS AND LEGGINGS SETS
Custom Long Sleeve Seamless Crop Tops Wholesale Manufacturers. For Women's Workout, Running. With Zip, Optional Pantone colors, high waisted, ISO worriless production, China price.
Easily custom your own design, patterns, colors, sizes Long-Sleeve Seamless Crop Tops and Leggings sets together with B.D.Seamless- seamless apparel manufacturer!
There are still individuals on the fence about seamless crop tops and leggings set, despite the fact that they have actually been trending for a long time now.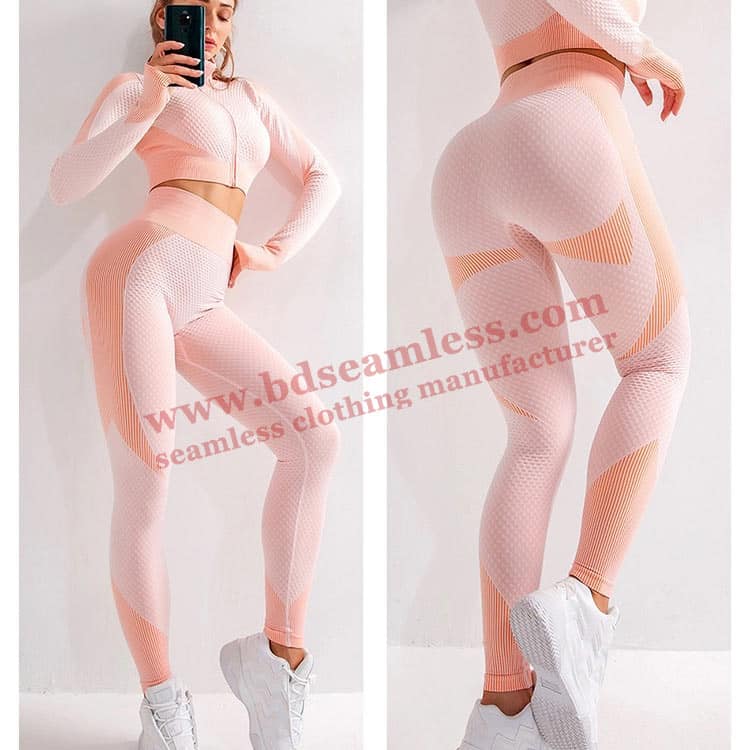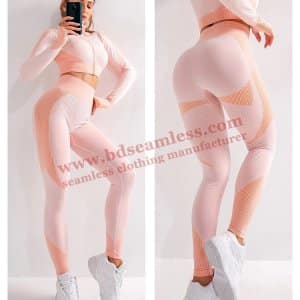 Fortunately there are numerous design blog writers of all sizes and shapes who show that everybody can use crop tops. After seeing how well these women sport the design, you'll formally be encouraged to make some space in the closet for the belly-baring pattern– that is, if you weren't on board currently.
The high waisted seamless leggings boost the female shape, particularly if it is not simply a plain uninteresting one color leggings, and have some fascinating style or color aspects. , if you are a little bit more voluptuous it can sidetrack the naked eye from your issue locations. In addition, it can likewise just reveal your gorgeous curves and physical fitness level.