Custom Fitness Apparel Manufacturer With Unique Service.
Push Up Workout Leggings Manufacturers. Custom push-up fitness gym leggings wholesale with private logo. Seamless knitting design, multi-Pantone colors, jacquard freely,  ISO quality production line, China price.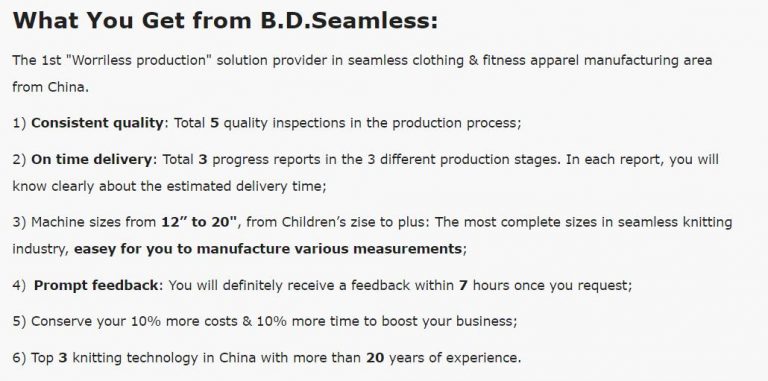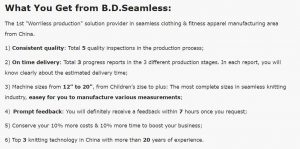 We reckon every woman needs a set of seamless workout leggings in her life, so if you've not currently uncovered what the hassle has to do with, or if you're simply seeking to expand your collection, keep reading for the very best seamless leggings on the marketplace.
Well, the answer depends on the production. Seamless health club leggings are made with textile that's knitted in a round fashion before the fabric is reduced and sewn together. Although seamless doesn't mean 'no seams whatsoever', it does mean fewer seams that cause decreased chafing during workouts and textile that moves inconsistency with the body.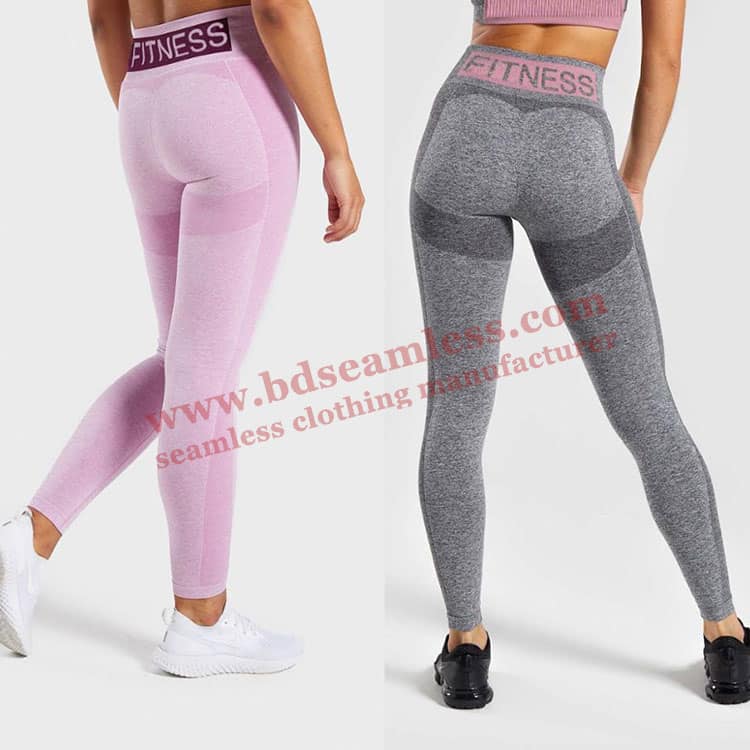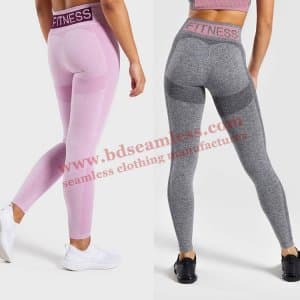 With a high waisted cut, the seamless, as well as a dual lined non-pressure waistband, will stay in place without excavating in. Engineered with our original soft nylon spandex 4-way stretch, versatile yet structured textile, this pant is informal, comfy, and durable sufficient to put on with anything.
Features:
Refined contouring structures;
Four-way stretch product for severe versatility;
High compressive ribbed waistband;
Form-fitting;
Light-weight, breathable textile for high performance;
Moisture-wicking, quick-drying capabilities;
Woven seamless microfibre modern technology;
Arbitrarily tailored shades, jacquard, size;
Optional printing or knitting private logo design.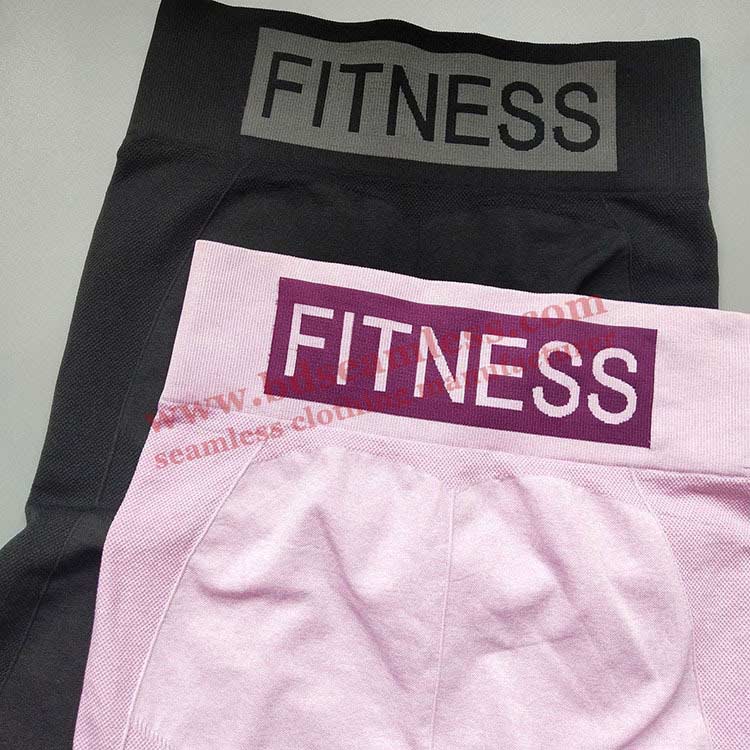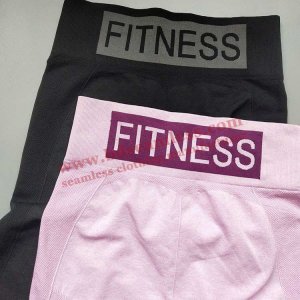 Gym goers have totally succumbed to the soft, figure-hugging fabric that includes in seamless health club leggings, however, what is it regarding them that's different from mainstream fitness center leggings?
Activewear patterns reoccur, yet none has gotten our focus and also for so long as seamless push up gym leggings.