Nowadays, it has become possible to customize your team clothes, because there are many shops available in the local area or on the Internet. These companies or manufacturers are able to design personalized sportswear for basketball, baseball, soccer, and any sport you know. Many people may agree that "clothing makes a team". Therefore, sportswear manufacturers are increasingly offering customized sportswear services.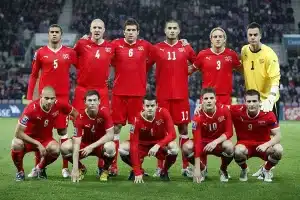 If you are a coach of a sports team, one of the best ways to encourage the players, enhance the spirits of the team and improve their sports performance is to provide them with customized team clothes. How can these customized sportswear help the players?
Among almost all athletes, it is common that if they can feel good about themselves, they can play their best. One of the easiest ways to enhance self-confidence is to dress conspicuously. When the athletes play the game facing thousands of fans and supporters, confidence becomes extremely important. Psychologically, one's self-confidence is an important factor, which results to good performance. With the customized team clothes, your team looks like a champion.
Customized sportswear can not only improve self-confidence, self-esteem as well as performance, but also make every player in your sports team united. Wearing the same team clothes will make the players feel that they are a bigger part-a family, a group, a team, which helps to enhance the friendship between players, and you are expected to win the game in the end.
How do you identify different sports teams? Of course with their team clothes! Look for an excellent sportswear supplier, who will provide your team with high-quality custom sportswear and give them an identity that their fans can recognize easily. If the team has a different logo, image or color from other teams, then it is easier for them to establish connection with the team immediately.
Customized sportswear helps to build identity, improve athletes' morale and competition level, and if you order in bulk, you can hope to save a lot of money. Start searching online for dependable sportswear manufacturers!