Ways to Show off Your Body with Fitness Clothes for Men
Actually, there are many ways to show off your body with fitness clothes for men, please have a try.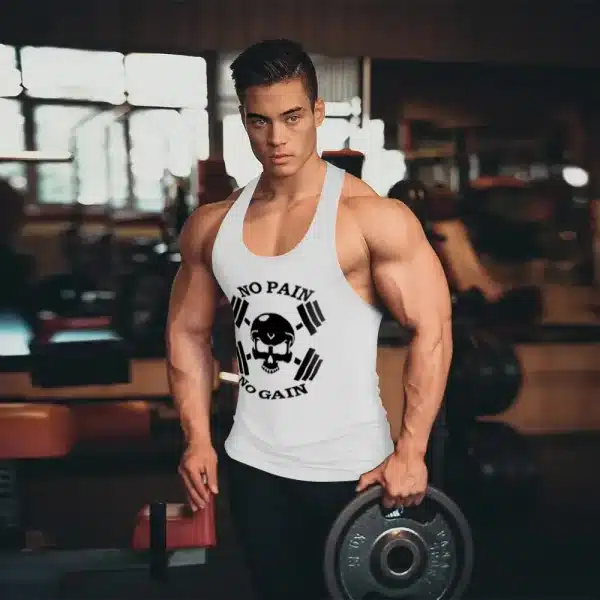 Men often wear loose clothes to the gym, thinking that they don't have enough ways to try their appearance. However, the fashion world is no longer limited to men, and many trends of fitness clothing are emerging. Whether it's because of the growing trend of sports and leisure, or the growing awareness of fitness among men, the global fashion industry is ready for fashion avant-garde handsome guys to wear a series of fashionable clothes to the gym. Designed by top manufacturers, well-known online fitness clothing stores are piling up their collections with comfortable and fashionable clothing. When you buy fitness clothing online, you will be surprised to find endless amazing inventory!
Besides fabric and cut, a fitness garment that men like has its outline. After all, strict physical activities give way to structured bodies, and you also need to show off your figures to the world. Next time you plan to shop for fitness clothes online, choose exquisite clothes, so that you can try five different ways in five days! Here are five different dressing concepts that are suitable for your training course:
1. Live Monday.
Put on classic outfit, show the best part of your body and chest to break the Monday morning blues! The upper part is one of the biggest assets of all men, so you can choose a gray vest T-shirt or a one-piece T-shirt paired with contrasting shorts! This T-shirt's thin shoulder strap and hugging features will help to form a calm demeanor.
2. Cool Tuesday.
After showing off your chests on Monday, it's time to break the usual posture and prepare for a different fashion statement on Tuesday. Put your hands on a dark blue or black or any two-tone shoulder-length T-shirt and pair it with black jogging pants, which can guarantee enough exercise and flexibility! The acclaimed online fitness clothing store has a large number of jogging pants, which can provide you with high-end leg exercises.
3. Funny Wednesday
Leg exercises are the most tough because difficult postures can lead to inflammation and injury. Choose a pair of tight shorts wisely, which can keep you comfortable and help your thighs keep balanced! Match T-shirt and jacket to complete the whole look! Please remember to choose tight shorts and T-shirts when shopping online for fitness clothes.
4. Attractive Thursday
It's time to show off your arms! Try a knitted performance vest with a comfortable sweatshirt and stretch cotton underwear for arms training to create a charming look!
5. Fashionable Friday
End the fitness week with the classic half-sleeve hoodie with three-quarters fleece pants and a baseball cap! This will not only look fashionable, but also add a little class to your character!