Have you ever considered the question "What should you pay attention to when you buy fitness clothes?"?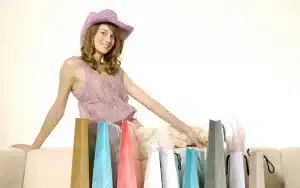 When you consider buying fitness clothes, it is important to find a fitness clothing company that accepts wholesale orders. You can find many fitness brand clothing manufacturers who provide high-quality clothing at competitive prices. When you try to buy these clothes, you need to know that when placing an order, you should ask yourself "What should you pay attention to when you buy fitness clothes?".
1. Is it comfy?
Wearing comfortable sportswear, you can move freely during exercise. Find the wholesaler of fitness clothes. They are providing comfortable sportswear at low prices. You ought to get clothing in materials which allow you to be very comfy. This is especially advised when you buy fitness underwear.
2. Is it suitable for this activity?
You should wear clothes that match the sports you will take part in. Fitness clothing companies can make clothes according to the requirements and preferences of the wearer. Nowadays, many companies have online stores. Whether you want to participate in football, skiing or diving, you can easily buy clothes suitable for your activities from them.
3. Are they made of the best materials?
Always look for the best quality fitness clothing wholesale. Some wearers will choose cotton clothes that are skin friendly. Some will choose nylon clothes that are durable. The wearer can choose what they need for participating in various types of sports activities.
4. Is the color good enough?
Unless you are a member of the team, you must stick to the colors of the team, or you can try the colors of your uniforms and choose the colors that can reflect heat and sunlight. This is very important if you practice in a country with a warm climate. Otherwise, you can wholesale dark fitness clothes, which can absorb heat and light and help you stay comfortable in cold weather.
5. Is the price reasonable?
Finally, you must ask yourself whether these clothes are within your budget. Many good fitness clothing brands offer low-cost and high-quality clothing. You should look for these types of clothing.