Yoga is now popular among fitness lovers, but do you know any guide to choosing yoga pants?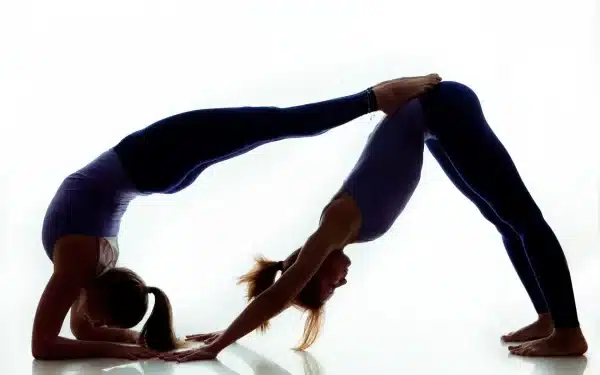 Yoga is a kind of exercise, which can not only give you physical strength and a beautiful body shape, but also help you get mental and spiritual peace in dull life. This is an ancient art form, which has become very popular nowadays. It doesn't require you to spend vast sums of money on gymnasiums and equipment. All you need is a calm and peaceful environment, suitable clothes and a good yoga mat to help you get the maximum benefit through correct posture.
The most important consideration here is to choose the correct yoga pants, which can supplement your movements. Yoga is about stretching and bending to adapt to new postures and movements. Therefore, the yoga clothing you choose must conform to comfort and flexibility.
Lack of correct knowledge of yoga clothes will bring you an unpleasant yoga experience, so you should consider the following factors when buying yoga pants online:
1. Check the size of the pants.
When buying yoga pants, please keep in mind that they are different from the shorts worn in the gym. Check the measuring table and buy it according to your body type, because a good balance between comfort and flexibility is needed, so that you can avoid tight-fitted ones, which will restrict your movement. Check the correct hip and waist size to ensure the correct yoga pants or cropped pants.
2. Choose a good fabric.
Let both body and mind participate in yoga, so the fabric you choose must be durable, flexible and comfortable in order to have a pleasant yoga experience. The fabric should be cotton, spandex, microfiber, nylon-polyester and other blended fabrics to ensure lightweight and ventilation. They must also be equipped with moisture absorption equipment so that you can stay fresh and dry during the whole training process.
3. Choose the right waistline.
When you browse the online website of yoga clothes, please check the waistlines of different products. There are two types of waistlines, which designers insist on, drawstring and elastic. The elasticity of the pull rope is smaller than that of the elastic rope, and the elasticity provides greater freedom of movement.
4. Choose a variety of styles
Yoga pants are not only limited to simple shapes and contours, but manufacturers also pile up various kinds of pants in leading online stores of yoga clothes, which have different styles and leg cuts. They usually include:
A. Leggings: They fit well and are suitable for those women who want to wear long coats, tunics and dresses. They help to clearly show the shape of the leg contour lines.
B. Capris: Cropped pants are cut below the knee or above the ankle, and have a pleasing slim style.
C. Flare and boot styles: This style is suitable for petite and bulky women. They are suitable for pairing with boots, sandals, flip-flops or anything, and provide a relaxed posture.
D. Self-cultivation: Straight cutting These trousers set off the curvy women with good manners, and they are more flexible and elastic when worn.