How to match yoga leggings? Yoga leggings are leggings worn when doing yoga. Although they are tight-fitting, they have great elasticity and can adapt to great stretching movements. The outer wear of yoga leggings is also very fashionable, so how to match the outer wear of yoga leggings? Here I would like to introduce the collocation of a few yoga pants for outer wear, I hope it will be helpful to you.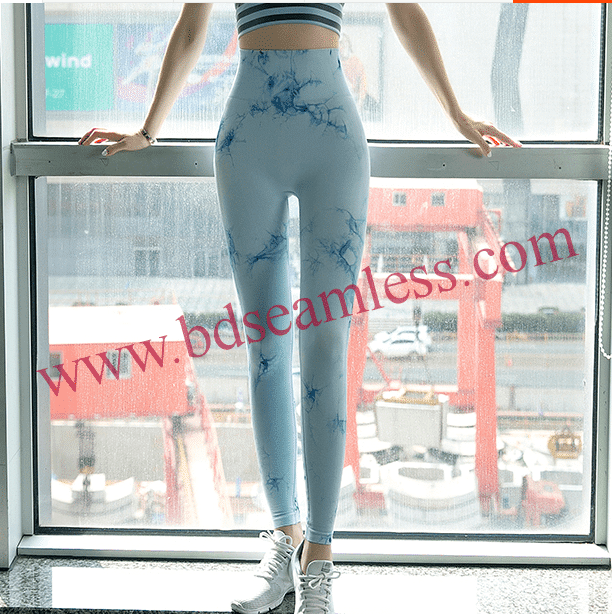 Black Yoga Pants + Black Short-Sleeved t-Shirt
Black yoga pants are the most commonly worn, and they are also very thin. They are suitable for girls with less fat. The top is matched with a black short-sleeved T-shirt. They are all black single items. They can make you look thinner and more body-shaping.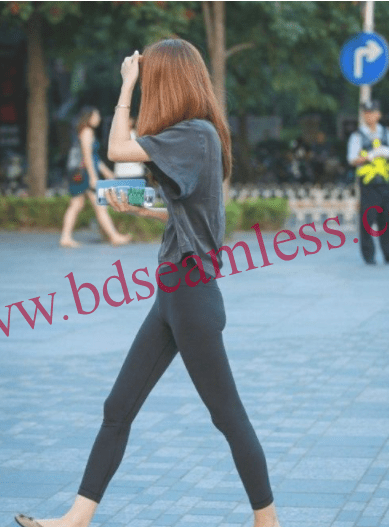 Black Yoga Pants + Black Vest + White Shirt
Many celebrities like to wear yoga pants, which are comfortable, personalized, and have thin legs. Black yoga pants are better with tops, with a black vest and a white shirt. They are not only fashionable, individual, but also very casual.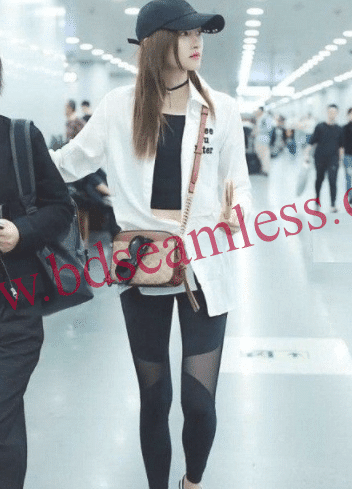 Black Yoga Pants + Black High Neck Bottoming Shirt + Light Gray Plaid Suit Jacket
The black yoga pants look very leg-shaped. The top is paired with a light gray plaid suit jacket, and a high-necked bottoming shirt is built inside. It is very fashionable when matched, and make you look very nice.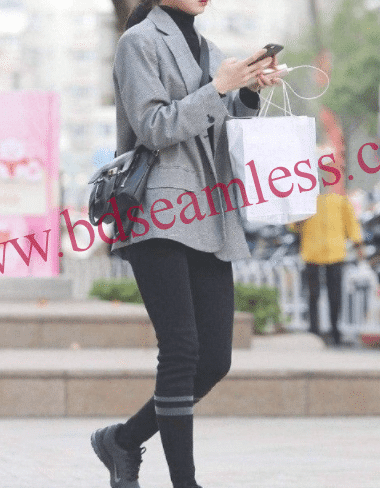 Black Yoga Pants + Light Gray Hooded Short Sleeves
Black yoga pants can be worn as leggings, with some looser or mid-length tops. The black nine-point wholesale seamless pants top with a light gray hooded short sleeve is simple and casual.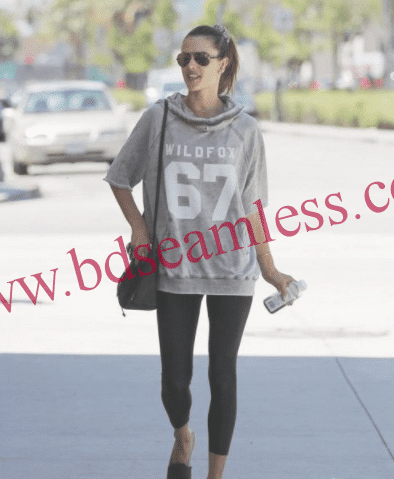 Black Yoga Pants + Red Bread Clothes + White Shoes
Bread clothes are very warm clothing, fluffy and very individual. It can be matched with a lot of thick clothes. The red bread clothes are matched with a pair of black yoga pants and a pair of white shoes. It is fashionable, casual, warm and individual.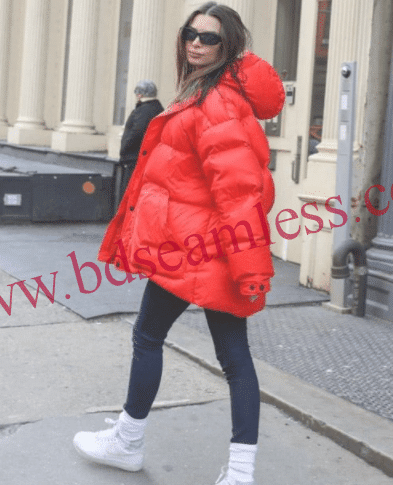 Black Yoga Pants + Light Gray Hooded Sweater + Black Flight Jacket
The black flight jacket is a very handsome item, and the short version also shows long legs. The black flight jacket is equipped with a light gray hooded sweater and black yoga pants, which is fashionable, handsome and very visible.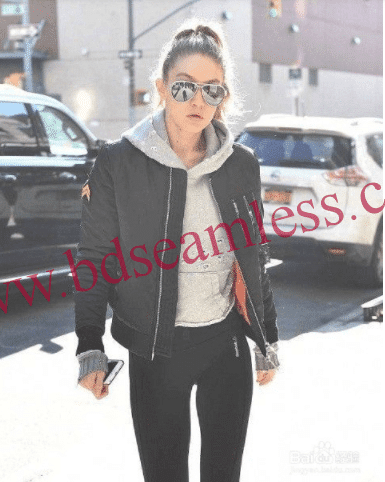 Gray Yoga Pants Are The First Choice, With a Fresh And Elegant Black t-Shirt
Gray is a high-grade color. It works well when used on yoga pants, especially spot gray with different shades, which has a stronger sense of luxury. If you choose this kind of yoga pants to go out on the street, it is best to choose a nine length. The pants have black lines embellished, so there is a clear boundary with the cheesy leggings, and then matched with a shorter black T-shirt. It is exquisite gray and black, full of sporty style.

How To Match Yoga Leggings: Spot Gray Yoga Pants With Light Blue Bottoming Shirt
Wearing yoga pants to go out on the street, the matching of tops is extremely important. This is because the young lady obviously has a good grasp of this point. She chooses a spotted gray yoga pants, which looks very fashionable and has a good appreciation value. She chooses a matching one. This is a relatively loose long-sleeved shirt, and it is looser. In order to perfectly match the tight yoga pants, she tied a knot on her waist and put it on in this way. It is full of personality and has a refreshing sporty style.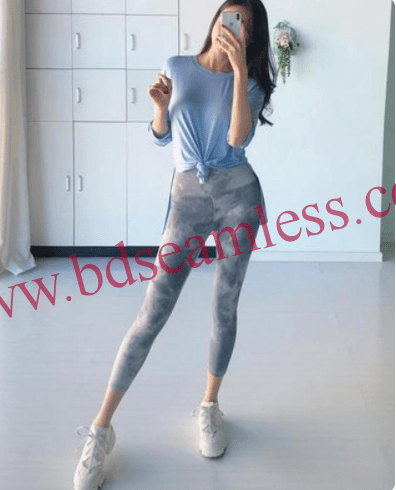 How To Match Yoga Leggings: Black Letter Yoga Pants + Pink Bottoming Shirt
The yoga pants are embellished with letters, which is very different from the leggings of the street. The black is used to make it look thinner. Choosing a pink bottoming shirt for the top can make the restrained and low-key dressing active and stunning. Girls who want to make themselves shine can choose this matching style.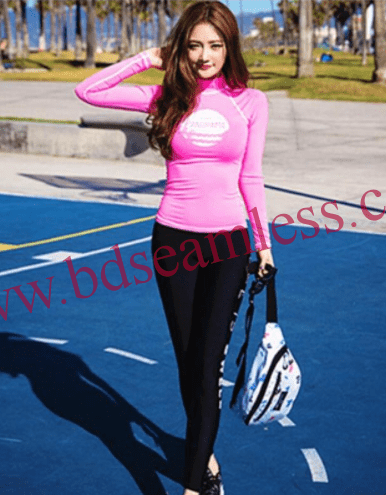 Black Yoga Pants With Maroon Slim Top, Both Self-Confidence And Strength
Girls who practice yoga often have an innate sense of self-confidence, especially those girls who have practiced vest lines. They are still very confident in their own achievements. You can also wear a peaked cap when you go out shopping.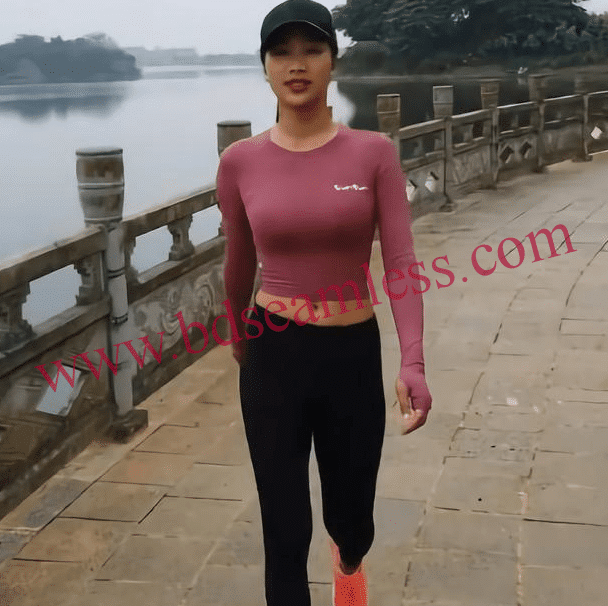 Dark Blue Yoga Pants With Burgundy Off-Shoulder Tops, Both Fashion And Beauty
Although dark blue yoga pants are a bit worse than black, they are fully personalized. With a wine red off-the-shoulder top, the personal charm is greatly increased. Coupled with daily exercise, the slim figure is clear at a glance, which makes people very enviable.