What yoga pants fabric is good and comfortable? Here are 5 types of common yoga pants fabric. What are their differences? How to maintain yoga pants? .
What Yoga Pants Fabric Is Good?
Yoga sports will wick a great deal of sweat, that is essential to our option of yoga for detoxing and weight loss. Selecting materials with great sweating homes can assist the sweat drain and secure the skin from the hazardous compounds included in the sweat; materials with excellent breathability will avoid the clothing from holding on to the skin when the sweat is drained pipes, decreasing pain.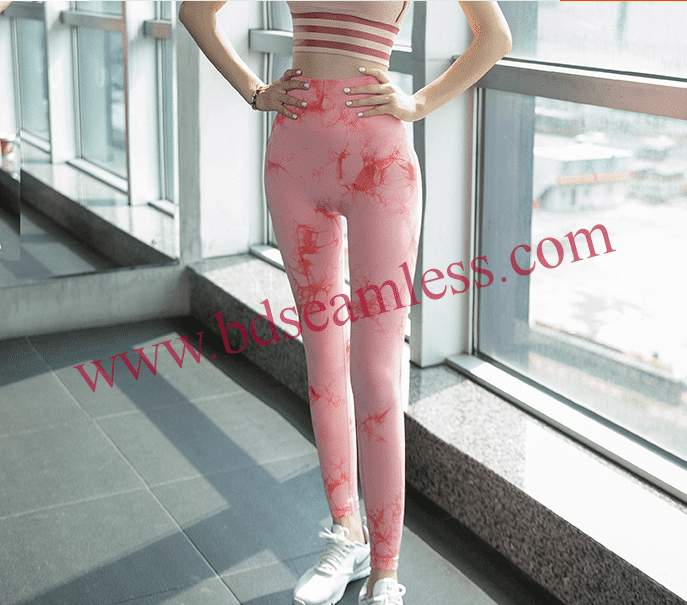 Of course, the material made of bamboo fiber is undoubtedly great, however, it is a little pricey due to the fact that it is a pure natural ecologically friendly item. Offered that we just use it when practicing yoga, if it can satisfy our numerous requirements when practicing yoga, I believe it is quite great yoga trousers.
Comparison of Different Common Yoga Pants Fabric
Generally, yoga pants fabric is made of pure cotton, cotton, linen, nylon, polyester and bamboo fiber:
Pure cotton, such as Peel, Yuanyang, etc., are cheap and easy to pilling.
Cotton and linen, such as Hada, Kang Suya, etc., are low cost-effective, and they are too easy to wrinkle after wearing them once.
Polyester, such as Lu Yifan, is a swimsuit-like fabric. It is light and thin, not close to the body, and very cool, but it does not absorb sweat and does not permeate. When it is hot, it is easy to feel body odor.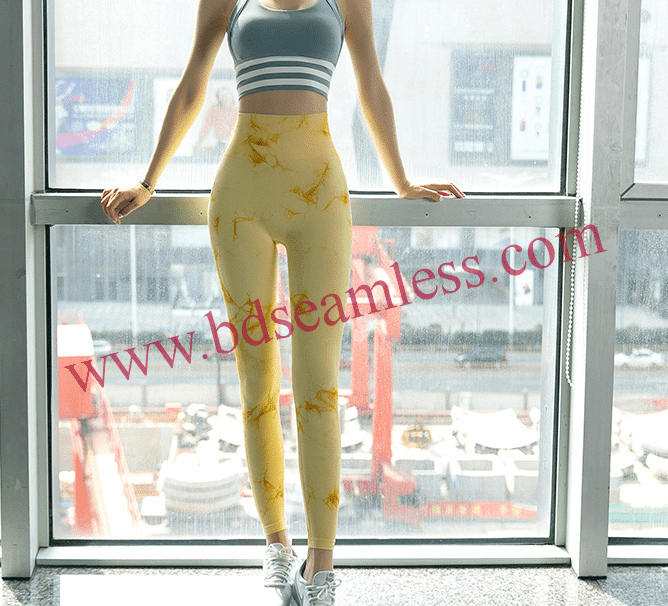 Nylon fabrics are generally 87% nylon and 13% spandex, such as Eucalyptus, FLYOGA yoga pants, etc. This kind of fabric is good for absorbing sweat, wicking perspiration, shaping, not balling, and does not deform. For pure-colored wholesale seamless leggings, 92% nylon and 8% spandex is the most common composition.
Bamboo Fiber
Bamboo fiber (also called bamboo pulp) is a relatively natural organic material processed into a light and breathable fabric, sometimes called rayon. Generally speaking, its performance characteristics, such as ability to absorb moisture and prevent the accumulation of sweat and odor, so it is a good fabric for yoga clothing, especially yoga pants.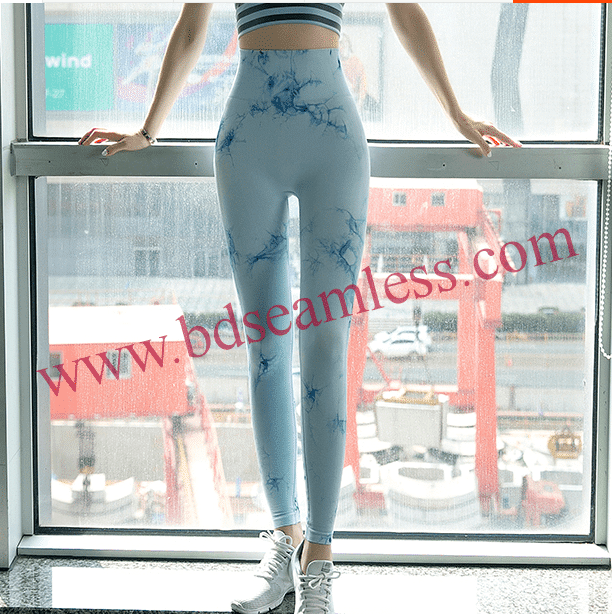 Due to the temperature regulation performance of bamboo yoga pants, bamboo fiber yoga pants can keep you cool and dry when you are hot, and warm when you are cold.
The bamboo fabric is soft, gentle and loose, and it can be worn comfortably even with sensitive skin. Therefore, it is very comfortable whether it is restorative yoga practice or intense rocket flow yoga. In addition, it is very durable and enduring. But the disadvantage may be that there are fewer styles, and usually loose versions.
Which Yoga Pants Fabric Is Comfortable?
Yoga exercise is a kind of self-cultivation exercise with relatively strong elasticity. It pays attention to the harmony of nature and man, so you can't casually wear yoga pants. If you choose clothes with bad fabrics, you may tear, deform, and lose light when doing stretching exercises. It is not only unfavorable to practicing yoga, but also affects one's mood. So yoga students must pay attention to what material are used in yoga pants fabric.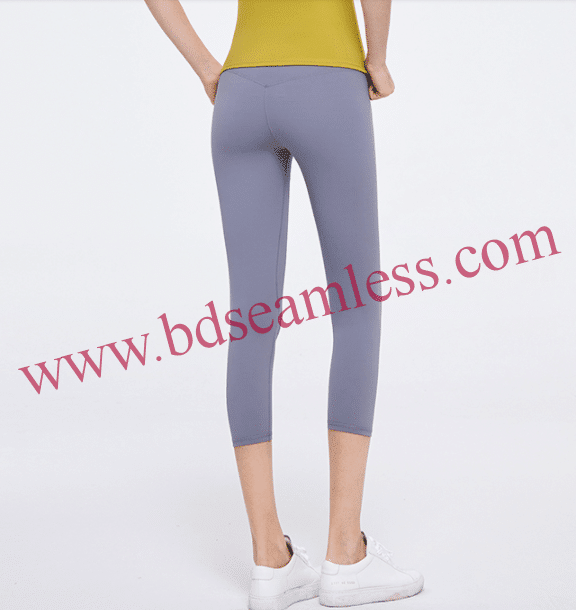 At present, the best sportswear, the most comfortable is Lycra. The difference between Lycra and traditional elastic fibers is that it can stretch up to 500% and can be restored to its original shape. In other words, this kind of fiber can be stretched very easily, but it can be close to the surface of the human body after recovery, and the restraining force on the human body is very small.
Lycra fiber can be used with any fabric, including wool, hemp, silk and cotton, to increase the close-fitting, elasticity, and loose nature of the fabric, making it more flexible when moving. Moreover, Lycra is different from most spandex yarns in that it has a special chemical structure and will not grow mold in a humid and heat sealed space after being wet.