This article is about tips for choosing sports bras.
The fitness course will never be completed, and it won't be satisfactory if you don't wear proper clothes, especially underwear. Not only for comfort, but recently, people have seen that the global fashion industry has become a trend. Fitness lovers can put on beautiful sports bras and go to the gym confidently. For support and comfort, a good sports bra is very necessary. Therefore, when you plan to buy a bra online, please remember that a sports bra can shape or destroy your whole performance.
If you are a beginner, you may be confused about online underwear shopping, so we provide you with some basic buying skills so that you can choose the right sports bras.
1. Fabric
Before making a choice, make sure that the fabric you want to choose meets your comfort. For fitness enthusiasts, the fabric must be made of dry-fit technology, so that it can effectively absorb sweat and moisture, prevent scratches, and the breathing ability can keep the wearer cool and dry all the time. People can choose knitted mesh cloth, nylon, polyester, cotton or lycra blend. No matter what fabrics are, they should have good comfort and air permeability.
2. Cups 
As an integral part of a sports bra, the cup is the main component to ensure that women get proper support for the breast. They had better be equipped with underwires and padded with soft foam for convenience.
3. Closure 
Sports bras usually don't have a feature of traditional bras-a hook-shaped cover that can be worn on a tight jacket or T-shirt. Although the front or back of the deep collar sports bra is sealed, the fit can be smoothly adjusted.
4. Designs 
It depends on the wearer's preference, which style she likes. The most popular one is cutting, but the latest addition is racing back, which provides more support and flexibility.
5. Fit
Before buying a sports bra online, make sure you know your chest size. Therefore, you must choose an appropriate cup size, which will ensure that it will not be too tight, make you listless during exercise and damage your breast tissue.
Now, after you know the skills you should follow when buying a sports bra, we will also provide you with three classic style tips.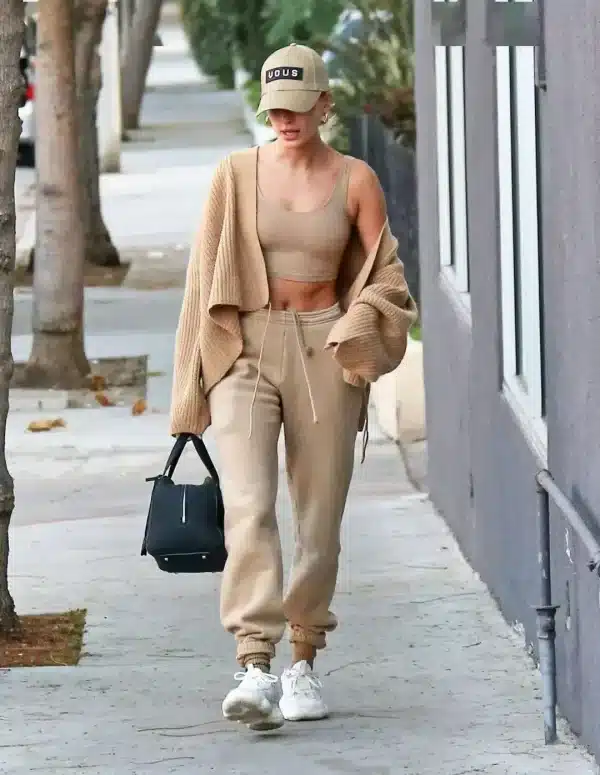 1. With a mesh coat.
Match the fashionable sports bra with a mesh black coat or jacket, so that it can peep out from the transparent material of mesh cloth.
2. Tank tee prank
Pair a sports bra with a black-cut racing back, a T-shirt with an animal print vest, and shorts or tights to create an elegant posture.
3. Sports leisure
If you want to go shopping after exercising, you can wear a white suit, a sports bra with a thin belt under a tunic, and a pair of tight jeans instead of sweatpants.