When you are shopping for yourself on the Internet, you may have ever considered "what kind of sportswear can you buy from online wholesalers".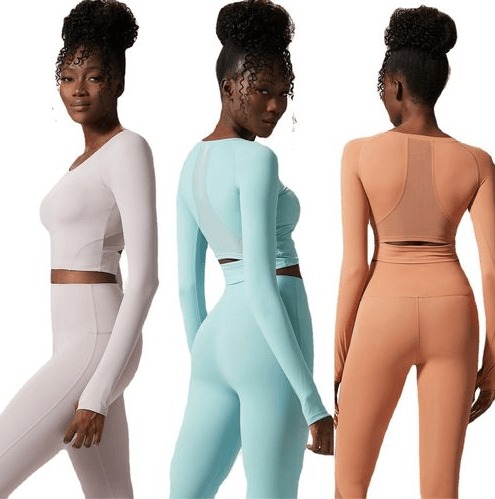 Sportswear must be fashionable and comfortable. No matter you are buying running shorts or jogging pants, swimming suits or tennis clothes, you must find a combination of comfort and fashion in the clothes you buy. If you want to run a clothing store that also sells sports clothes, you must purchase wholesale sportswear for your customers.
Here are some tips for you, you will learn the kinds of sports clothes you need to buy, which can help you make a huge profit.
1. Sports tights
Athletes can wear sports tights to properly support their muscles when participating in training. These are all considered to improve performance during exercise, and besides, they also have excellent medical benefits. These can promote blood flow and provide key support for muscles, thus minimizing the risk of injury. This kind of pants provided by wholesale clothing dealers can prevent muscle fatigue.
2. Sleeveless T-shirts
These are remarkable options to consider when exercising. These T-shirts can let air dry your arms and keep your body cool during exercise. During training, ordinary spaghetti tops are the best choice. For a stylish look, short-sleeved, sleeveless or thin-band T-shirts can also be considered. However, strapless or collar tops provided by wholesale sportswear suppliers are not a good choice for workout.
3. Exercise shorts
Regular sports shorts are ideal choices. Black is the best choice for the wearer to look slim. 
4. Sportsbra
This is a special type of bra, which can provide enough support for the breast and prevent the breast from being injured during sports by keeping the chest in a stable position. Aesthetic and support are the two greatest benefits of wearing them during exercise. These dresses can make the wearer look cool when matched with wristbands or headbands. In order to improve the performance of exercisers, proper shoes are also essential.
5. Sweatpants
Tight sweatpants are equipped with elastic cuffs near the ankles to prevent dragging. They are very comfortable and designed for joggers and athletes who like to run on the road or track.