Today, sublimation brings sportswear to a new level as more printing can be made on them. If you are a sports fan, then you definitely need proper sportswear. With the appearance of sublimation printing, the demand for sublimation clothes has increased greatly. So sportswear has now become synonymous with sublimation printing. In the past, sportswear was made by screen printing or embroidery. Besides being good-looking, sportswear also needs minimal printing, because the sponsor logo, team logo and name, and other details must be reflected in it.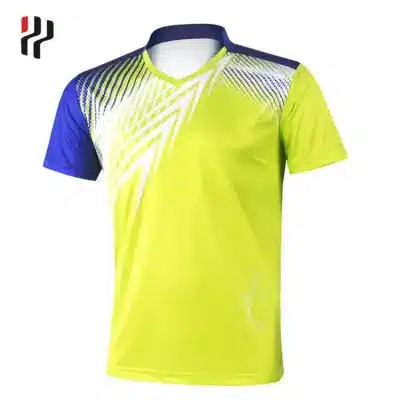 1. Sublimation T-shirt
The best thing about sublimation is that it provides you with a variety of choices for printing patterns on your clothes. Like in the past, printing is restricted because printing too much will destroy the air permeability of the fabric. But with sublimation, the pores of the fabric will not be blocked. Therefore, sportswear suppliers have a large number of printed sublimation T-shirts. And there are also many colors to choose from.
2. Sublimation shorts
This is also an indispensable part of the athletes' closet. These shorts are comfortable and now have many patterns. In addition, you can also choose monochrome shorts with contrasting side panels.
3. Sublimation dress
These can also be printed with sublimation. These dresses are usually worn by female tennis players. These are made of polyester fabric, which can keep you dry, calm and composed even when the competition is most intense.
4. Sublimation clothing manufacturers
Now there are many manufacturers that offer the best sublimation technology. Actually, they can create a sublimated uniform for you without limit. Therefore, these manufacturers have their catalogs, and you can choose from them. But if you want more things, then they are always there to make custom orders for you.
If you are a retailer or shop owner, then you'd better get inventory from sportswear suppliers. They will offer many types, which will help you provide your customers with a wide range of choices. If you have regular customers and you know their tastes and preferences, then you can invest in stocks accordingly.