You may ask, what can marathon apparel bring to runners since the demand for marathon apparel increased a lot in recent years. A study shows that the participation level in marathons has increased by 13% compared with last year. Obviously, this shows that organizing a marathon is a "popular" activity today, which has become more and more popular these years, and they are organized all over the world.
People run marathons for different purposes. In order to prove their worth, keep healthy or satisfy themselves by winning. There are many reasons, and so is the number of marathon apparel.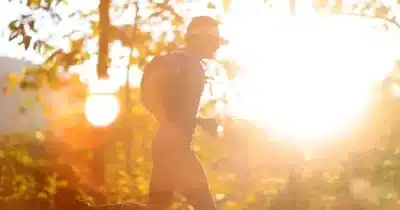 1. What do manufacturers do for marathons?
Nowadays, all the leading clothing manufacturers are very careful to determine what materials are used in their clothes, which means much for marathon runners. They are more thoughtful of people's needs, convenience and other requirements. They make the best marathon clothes with the best fabrics to meet the needs of their clients.
2. People's demands
One of the first tasks of every business is to satisfy its customers. However, only if they first know the needs and requirements of these customers, then can they make "satisfaction" realized. Therefore, in order to meet the needs of customers, suppliers, wholesalers or retailers must sell the best marathon shirts, shoes, socks and complete sets of equipment.
3. Get ready for every season
Marathons are held throughout the season. Cold, summer, and monsoon. Different seasons mean that marathon runners need different clothes.
In hot weather, runners like to wear vests made of technical fabrics, such as CoolMax, which can absorb moisture and evaporate it more easily and quickly. Besides, spandex shorts go well with these vests. In cold and rainy days, runners will choose long-sleeved warm T-shirts or waterproof jackets or both. For the bottom, comfortable knee-length cropped leggings, or even stretchable full-length leggings, which allow the movements with perfect ease.
In addition, the average temperature of their target areas should be considered and corresponding gears should be provided.
4. Other basic requirements of marathon
Runners need the best marathon running shoes and running socks in the world.
Shoes need to be very light, and standard sizes are suitable for all sizes of feet. It should have a suitable and commensurate cushion to be relieved every time it lands, without hurting the ankle bones of runners. Besides, its grip must be strong enough to prevent them from falling. Socks are the same-they are made of the most comfortable and best materials, which can deal well with foot sweat.