What Is Slub Cotton?
Slub cotton (also called Tianzhu cotton in Japanese) is one of the most innovative weaving techniques for all cotton fabrics. The fabric will have regular drawn and picking yarns to form a slub-like texture effect. The vicissitudes of the natural linen fabric has better breathability and sweat absorption performance than ordinary plain-knit cotton fabrics. It is a better choice for summer T-shirts. Slub cotton has the characteristics that ordinary cotton fabrics do not have, such as softness, high air permeability, stretch resistance, and high moisture absorption.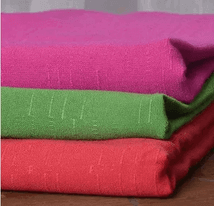 What Is Slub Cotton: Features of Slub Cotton
From the perspective of appearance, slub cotton will give a linen-like retro feel, and its hand feel is very soft. Clothes made of slub cotton will have better moisture absorption and breathability, so it is very suitable for the production of T-shirts and other personal clothing, but its price is higher than ordinary pure cotton.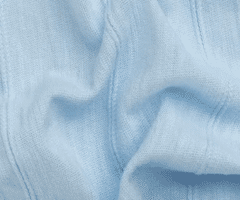 Slub cotton fabric will be easier to take care of because the fabric will have better stretch resistance. Slub cotton fabric is not easy to break and wrinkle after being stretched, and it is not easy to shrink or pilling after washing, so it will be more worry-free than ordinary cotton.
Slub cotton is a kind of cotton. Although it has been processed, it still retains most of the properties of cotton. For example, slub cotton also has good warmth retention, which also makes it more competitive in the market.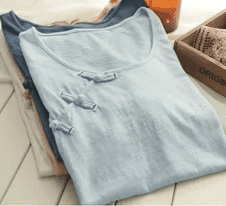 What Is Slub Cotton: Function of Slub Cotton
Slub cotton is more expensive than ordinary cotton fabrics. Slub cotton is thick or thin, and most of them are not washed. Washed slub cotton is the top grade with better texture. Slub cotton is very suitable for making T-shirts and fitness clothes. Most CK T-shirts use this material.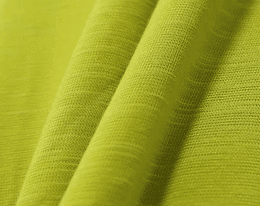 What Is Slub Cotton: Slub Cotton Vs. Pure Cotton
Generally speaking, the price of slub cotton will be higher than that of pure cotton, but its quality will be better than pure cotton. So overall, slub cotton is better than pure cotton, but it depends on the purpose of the fabric and personal preference. The style of slub cotton will be more simple, but the cost performance of pure cotton will be higher.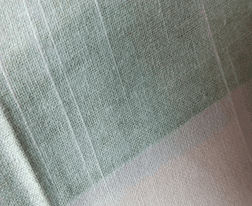 What Is Slub Cotton: Disadvantages of Slub Cotton Fabric
1. Cotton fabrics generally have no elasticity, so cotton fabrics will change shape if worn for a long time.
2. The slub cotton fabric is not wear-resistant, and it is for this reason that the slub fabric will not fluff up. In addition, as time goes by, slub cotton fabrics will become thinner and smoother.