What is disposable underwear?

Disposable underwear is a type of underwear that is only worn once and then thrown away. It does not need washing and cannot be used repeatedly.

Consider it. If your outside clothes are uneasy, you can cease and change. It's a bit more difficult in what you're putting on under your garments – personal privacy isn't always available. No matter what has occurred for that underwear must wait until you return to your living space.
Indeed, needless to say, you can wear your regular underwear whenever you vacation and that's fine for walking around the city. But if you're going hiking or intend to do anything whatsoever a lot more physically demanding than digging gold, acquiring the very best travel underwear for women and men makes ideal feeling.
Many people travel underwear options provide things like sensible, washable and lightweight options, all of these create a big difference in packaging and touring!
So, you and your client may want to own a few comfortable cotton disposable underwear!
Why we use cotton to manufacture disposable panties?

Cotton is a natural fiber, its greatest advantage is hygiene. Cotton fabric does not irritate and has no side effects in contact with skin.
In addition, the pure cotton fabric also has good moisture absorption, heat preservation, heat resistance and air permeability.
Cotton fibers are extremely elastic so the material effortlessly stretches to match the wearer. The underwear is easily designed to accommodate different sizes and gives a very flattering fitted appearance. It is very popular as premium quality disposable underwear wholesale. 
A cotton disposable underwear has the following benefits and advantages:
1, Engineered from lightweight space-saving cotton fabric;
2, Individually wrapped each pair of briefs can fit hygienically in your bag or pocket;
3, Supersoft natural stretchy cotton ensures an excellent feel and versatile match;
4, Cotton briefs naturally allows your skin to breathe.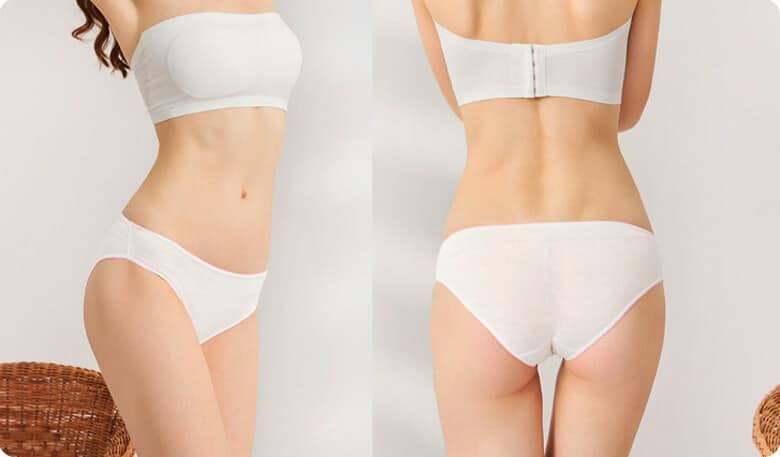 Who is suitable for disposable underwear?

1, Travelers
Disposable panties or briefs are ideal travel underwear as they are lightweight and compact decreasing the amount of space taken. Because the briefs can be worn and thrown absent even less area is taken up by dirty laundry.
Disposable underwear avoids the need to spend evenings washing underwear and after that getting it draped around the hotel bedroom while you watch for it to dry. In humid locations underwear may take for much longer to dry than you would anticipate which sometimes indicates needing to wear damp underwear or carting about moist underwear which finishes up smelling and having to be washed again. Resort laundry may be expensive and you have no concept who is handling your intimates
Airlines frequently mishandle countless suitcases a year therefore if you do not want to be caught without any underwear at the last destination you experienced very best pack a pair or two of disposable underwear in your hand baggage. 
Disposable underwear is perfect for sailing trips where there's no washer and avoids have to wear the same old soiled smelly underwear.
2, Pregnant women and parturients
Disposable cotton underwear makes ideal maternity and pregnancy underwear that is sensible, comfortable along with a genuine time-saver. The elasticity of the cotton underwear is ideal for keeping a maternity pad in place.
3, Patients
Disposable underwear, briefs, knickers, and panties may be taken to the clinic to prevent the potential of operating from clean underwear. Disposable underwear are ideal for hospitals as there is no need for them to clean underwear and using the increase in antibiotic-resistant germs such as MRSA the need for cleanliness has not been much more important.
4, Forgetful men
Single-use underwear is a perfect emergency panty for the forgetful men or women. You might forget washing your yesterday's underwear and are in a great hurry because you'll be late for work! You open the drawer and find the savior- disposable underwear!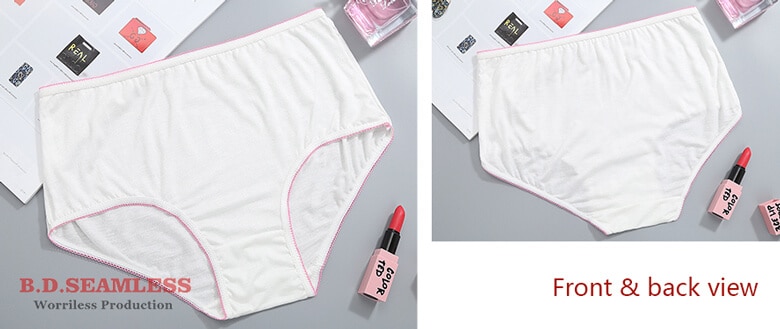 Cotton disposable underwear features:

1) 100% Cotton;
2) Wear, use and discard;
3) Measure Hips: Small 34-38, Medium 38-42, Large 42-46, XL 46-50, XXL 50-54, or customized;
3) The fabric is just like regular underwear: You get the comfort of cotton in a disposable brief. No need to use paper disposable underwear any more;
4) No more carrying around dirty underwear on your trips: Wear and discard;
5) Perfect for traveling, camping, hospital stays, hiking, SPA visits, working out, or for everyday use;
6) Easy and convenient to carry these cotton disposable panties to anywhere: Individually roll folded and wrapped for easy transport in your purse or overnight bag.