Should I Wear Shorts Over Compression Pants?
Should I wear shorts over compression pants? You can wear it or not, depending on your personal habits. Generally speaking, you don't need to wear shorts over compression pants when it is hot, which will affect the effect of running.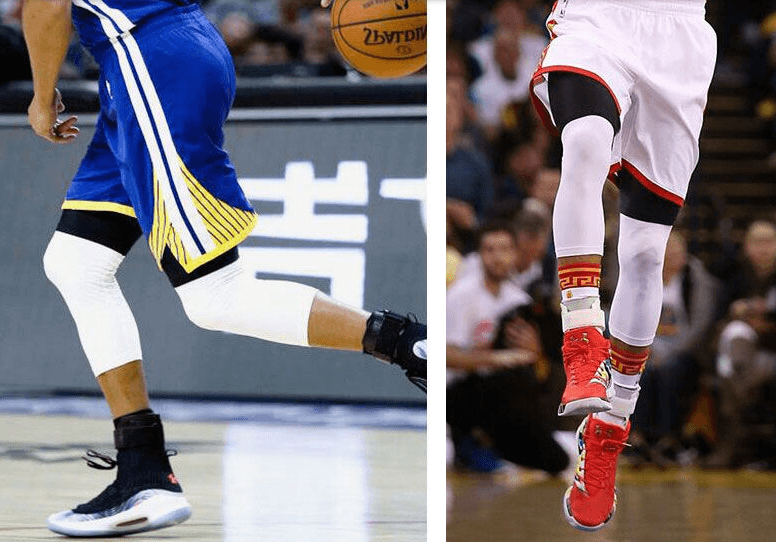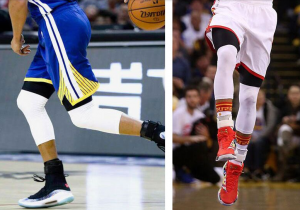 In addition to covering the private part, shorts with outer covers are more windproof. I believe that in an environment above 10 Celsius degree, traditional loose shorts are more than enough, and compression pants and outer shorts are only needed when they are below 10 Celsius degree. At this time, they are more warm. Regardless of only a few pieces of cloth, it can obviously help your core parts "overcome the storm" in the strong wind. In addition, there is a small detail, shorts can add a lot of small pockets, which is more conducive to storage!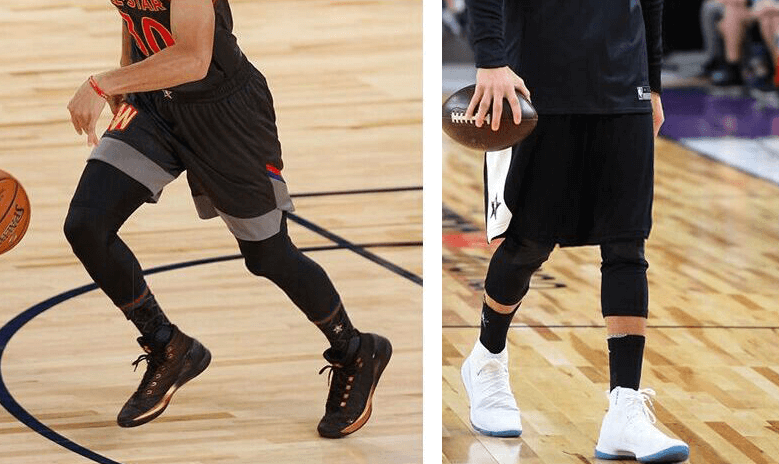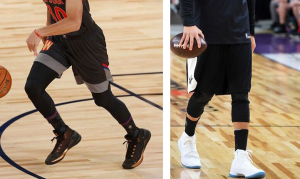 Compression clothing and pants for running can be worn without underwear. Ordinary underwear is generally made of cotton material, which has poor sweat wicking function. The inner pocket linings of these compression pants are generally made of comfortable, breathable and smooth materials, which can effectively reduce friction. If you wear underwear again, it will isolate the pants themselves from reducing friction to a certain extent. The original function is lost. Therefore, wearing compression pants of professional brands such as skins, cw-x and 2XU, you can run 5-7km short distance without underwear.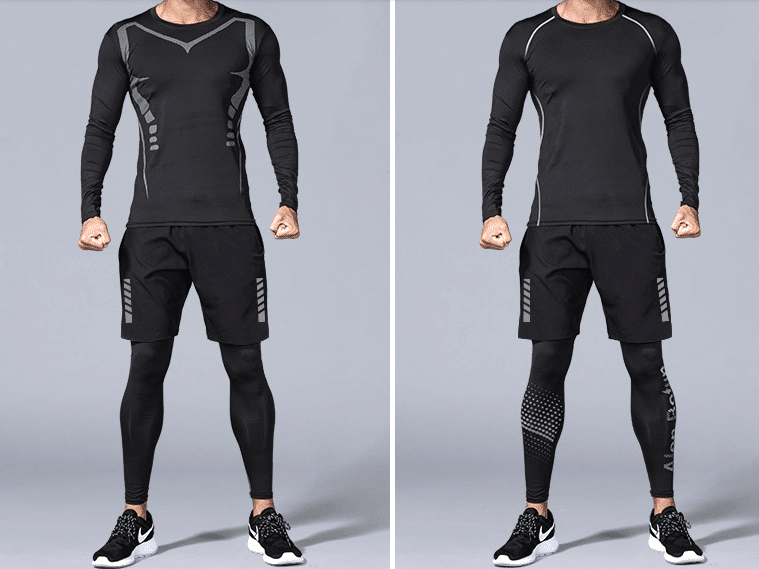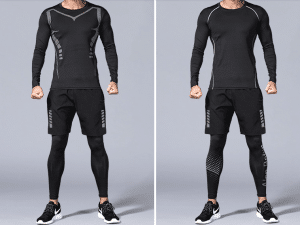 Is It Good To Wear Shorts Over Compression Pants?
From the perspective of functionality, the question of whether the compression pants/leggings with the inner bottom layer is effective can be directly returned to the effect of the compression pants. Whether compression pants are beneficial to improve the performance of sports has always been the disputable topic in running circles. However, the compressed clothing has been unintentionally inserted into the willows, and in other respects, it has benefited the public. For example, many runners with "bodied heart and fat" tend to rub the thigh roots easily. Compression/leggings will really help these fat runners in this regard, and wrap up those excess fat and fat, and it feels a lot easier in an instant.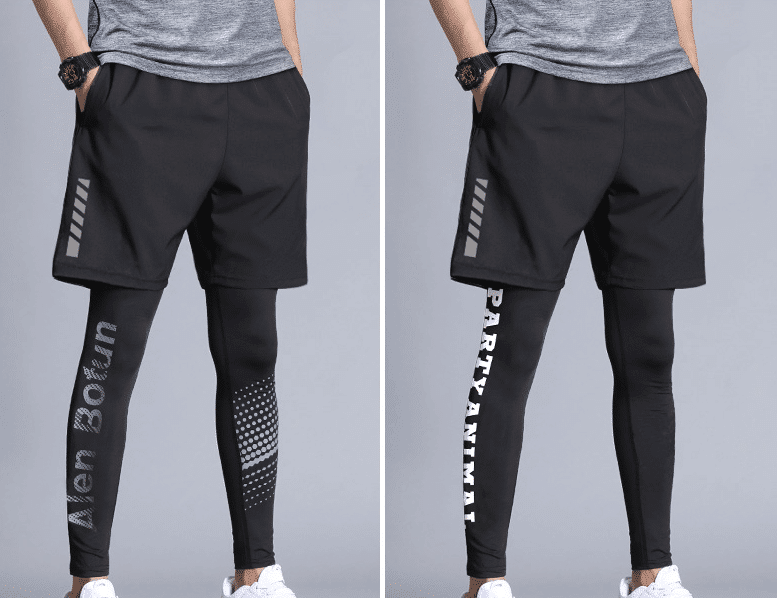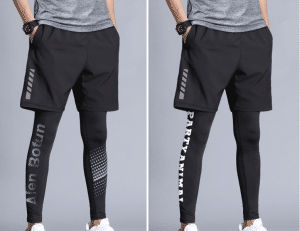 Is it comfortable to wear this way? Not necessarily. The comfort of compression pants/leggings varies from person to person, but most of the shorts with outer covers are lined. In other words, wearing shorts over compression pants is like wearing a pair of briefs outside the leggings. Anyway, Mr. Courage will feel… very tight, especially the double tightness of the waist. I don't know how the girls feel. But this is only limited to shorts + leggings when running. If it is fashionable and trendy, most of the shorts with the outer cover do not have a triangle lining, and the comfort level will be much better than that of running.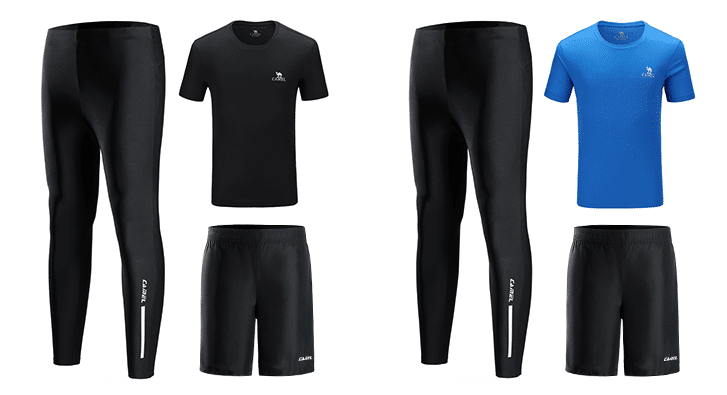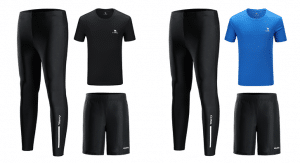 Does It Look Nice To Wear Shorts Over Compression Pants?
The New York Times article "The less, the more brave: Men in leggings" view that the trend of wearing shorts over compression pants derived from the gym and running has entered the public fashion arena, and it looks visually appealing and different. It is more convenient to switch between warm and cold climates, which is why this style of wearing has become a trend in the streets. The author recommends that these boys who are concerned about fashion trends don't care about the eyes of others: "Like any emerging fashion trend, you must wear confidence in any personal style."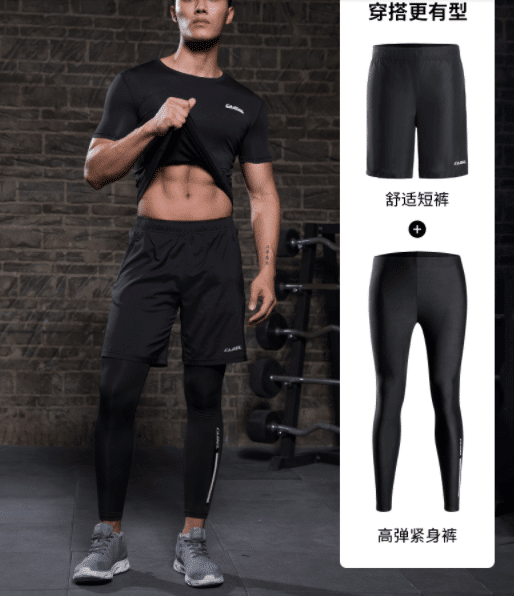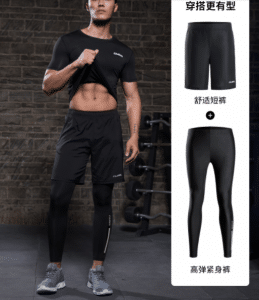 Why Should I Wear Compression Pants?
Compression pants(plus shorts over compression pants), I think that in addition to reducing the swing of the meat on the thighs and providing the most stable state to reduce energy consumption, the biggest role is to prevent abrasion. Fat people run and run. If you wear ordinary underwear, the crotch is 5 kilometers behind. The part is so cool and crooked, because ordinary panties have many seams, after constant friction, and sweat with high salt content, it is sour and cool.
Having been trained for so many years, I find it's useless no matter it is high elasticity pants or compression pants. Now that the living standard is better, running equipment brings psychological joy to consumers, nothing more! I think the leg shape is revealed by wearing the tight leggings inside, and my figure is not good. So putting on shorts outside can relieve it, at least it doesn't look so ugly. If you only wear shorts outside, it will be easy to run out when you press your legs.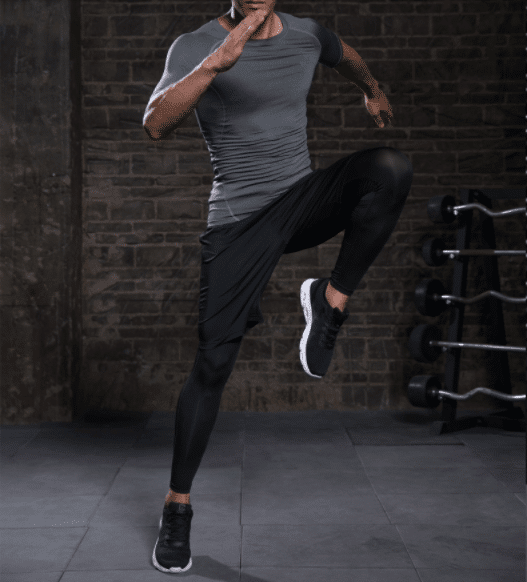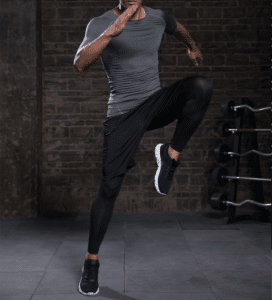 How To Choose Compression Pants?
Because of their lack of understanding of compression pants(shorts over compression pants), many people do not know where to start when choosing sports pants. Before buying pants, you must first have a detailed understanding of your physical condition and your own sports needs, because you have to choose which performance pants are suitable for you based on these two points. Compression pants will compress and support the muscles. Different exercise intensities require different compression pants. At the same time, the thickness of the compression pants and the breathability and perspiration performance must be considered.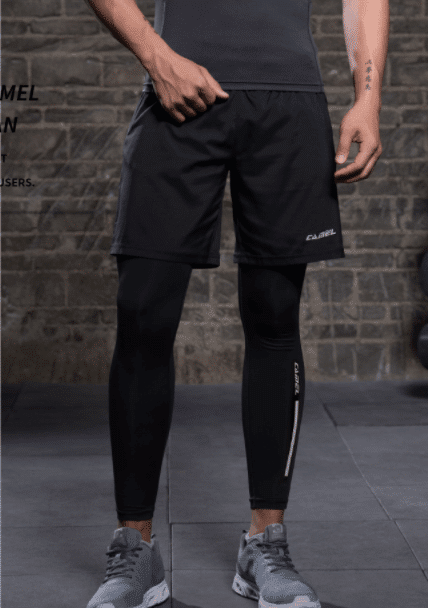 If you are a person who pays attention to the shorts over compression pants and comfort of compression pants, then you must choose some compression pants with high elasticity and with loop weaving technology, which can exert compression ability from all directions at 360°. It provides effective support for leg muscles and knees.