You have to know the things to avoid when buying sportswear. We all know that sportswear is an indispensable part of sports teams. Athletes wear sportswear to present their team unity. If you are going to bring some freshness to your team shirts, then you can find a large number of sportswear suppliers that provide quality services. Most of them are supported by a group of experts with knowledge and experience in making high-quality sportswear.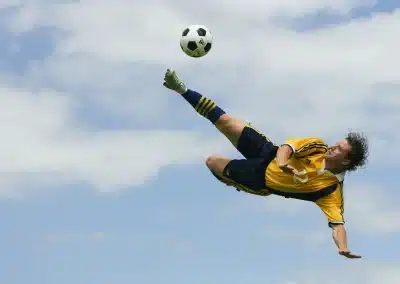 However, although these suppliers are excellent, people seldom make mistakes that will endanger the performance of the whole team. Therefore, you need to be careful when you place orders online. Sometimes, what you see on the Internet may be different from what it really is. So, it's important to know the things to avoid when buying sportswear!
1. Type the team name improperly:
This may be the biggest mistake many teams have made before. Imagine that your team name is misspelled on the uniforms, which is so embarrassing. This will embarrass your team members, and there will absolutely be no extra time to correct this mistake.
Therefore, be careful when typing the team name and logo online. Undoubtedly, this is much easier than before, but everyone can make such mistakes. The advantage of these online suppliers is that if you find any errors in your order, you can cancel and re-order. But once your bulk order is delivered, these problems can't be corrected.
2. Choose cotton clothing:
You could believe that the high moisture-soaking ability of cotton will certainly provide comfort to your players. Unfortunately, this is totally wrong! Yes, cotton clothes can absorb sweat, but they will become wet and heavy for athletes, making it difficult for them to run and jump. On the other hand, semi-absorbent fabrics such as polyester or dry-fit can keep players' bodies dry through moisture absorption and perspiration technology, thus providing maximum comfort and performance. Therefore, avoid choosing cotton jerseys for your team!
3. Poor fittings:
Poor fitting of sportswear will completely destroy the comfort of team members. So, take appropriate measurements of their physique and prepare suitable items for your members to make sure they can enjoy completely relaxed sports and give their best performance in the competition. Specify the size in detail online, and get sportswear of suitable size from professional tailors.