Many slightly fat girls dare not wear the tops with navel exposed. However, for the following few tops, as long as girls with a slight fat belly match them properly, it will not be embarrassing.
They can match any seamless bottoms you like, such as three-point hot pants, five-point shorts, straight nine-point pants, extended floor mops, as well as short skirts and long skirts.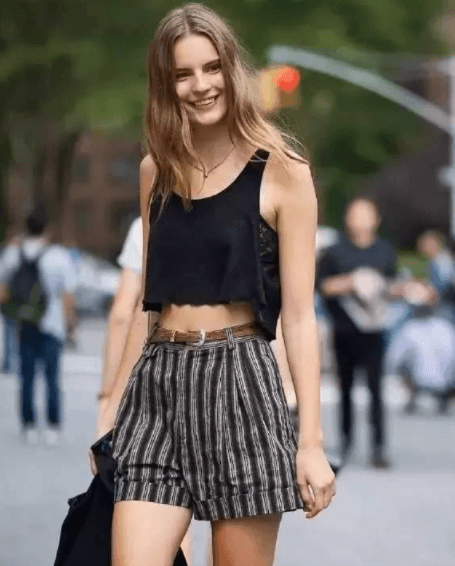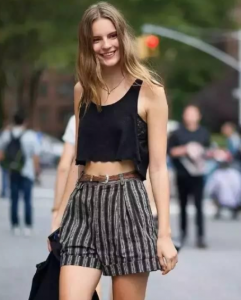 The hem of the navel exposed suit is shorter than that of the ordinary coat at the waist, which is very conducive to lengthening the figure proportion of the lower body. The requirement of navel exposed clothes for girls' figures is still relatively high. It is a disaster for women with a lot of fat on their bellies.
Since the girls dare to wear navel clothes boldly, their figure must not be bad. The following collocation methods are recommended.
Open Navel Vest + Straight Jeans
This set is very simple and casual, and the bottom is matched with straight jeans! This combination looks tall and thin and has the effect of modifying the leg shape. You can also choose various styles of navel exposed tops. They will look good with wide-leg pants.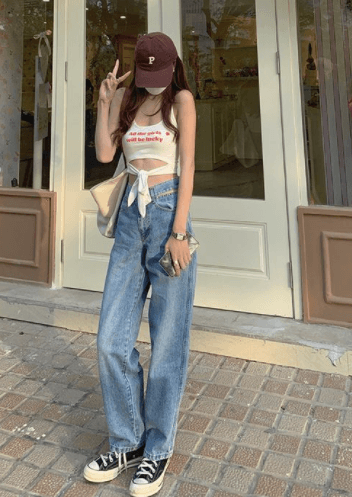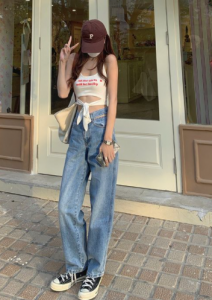 Summer Exposed Navel Short T-Shirt + Vintage Check Skirt
The upper body is a simple black exposed navel short T, showing a sexy and slender waist. The lower body is a checkered skirt with a high waist, which is intellectual and high. Adding a small square bag as accessories makes the simple modeling temperament rise all at once.
In daily wear, raise the skirt head up as much as possible, so as to show the leg length more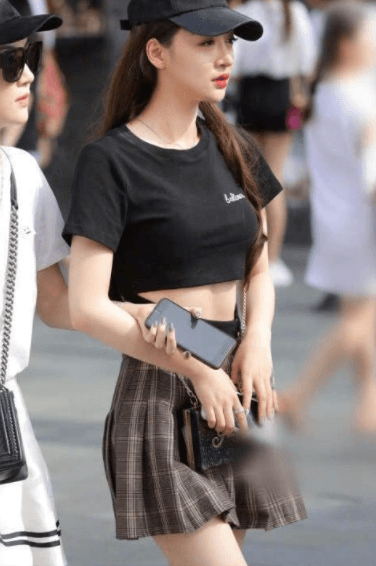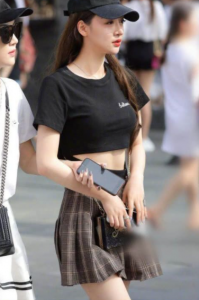 White Exposed Navel Vest + Black Skirt Pants
This simple black-and-white matching individual also likes it very much. In the warm summer, most girls still tend to wear skirts, which are not only more feminine but also more fashionable for them.
In this group, the white navel exposed vest and skirt pants not only easily show the slender and graceful small waist and vest line, but also make their upper circumference appear perfectly.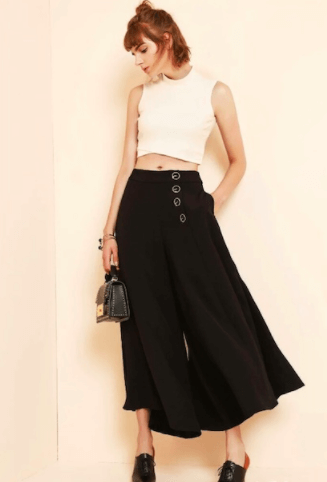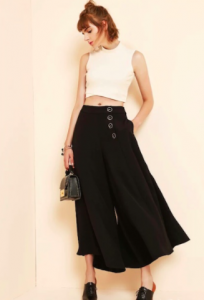 Sportswear Matching
This body is super sporty. The white vest and short skirt with the same color style elements are very fresh and energetic, and the style is more unified.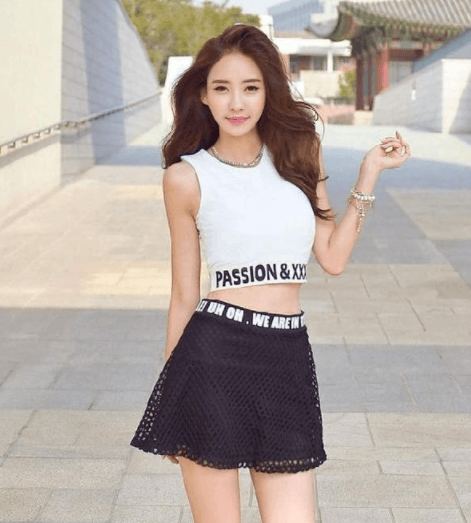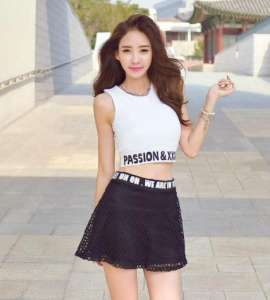 Grey Coat + Navel Sling + Skirt
This set is definitely a must-have look for cool girls. Wearing a gray coat and simple navel revealing clothes of the same color, it is really Korean style and can cover the small fat on both sides. White sneakers with your feet can easily make you fashionable with a high-grade temperament! However, this set of collocation is more suitable for wearing when the weather is cooler. Otherwise, be careful of heatstroke in this 35 + temperature.